After you figure out HOW you want to make money with the Ikonart Custom Stencil Kit, the next thing to do is figure out WHAT craft products you want to sell. I am constantly in awe of the different ways Ikonart Crafters come up with to use Ikonart, but the biggest piece of advice I can give is to choose a niche.
What does that mean? Rather than do it all (and Ikonart CAN do it all!), choose a specific craft or interest and become an expert in that one area. The more you niche down, the more success you will have growing your customer base, social media following, and sales.
In this blog post we are covering WHAT craft products to make using Ikonart, but make sure to check out the other two blog posts in this series to find out HOW to make money using Ikonart and WHERE to sell your Ikonart craft products.
> 6 Ways To Make Money With Ikonart
> 7 Places To Sell Your Ikonart Crafts
---
Ikonart Crafts That Make Money - What To Sell
Choosing what Ikonart crafts to make can feel overwhelming because there are just soooo many things that Ikonart can do! The best thing to do is to take a hobby that you are already interested in and apply Ikonart to it. So if you love baking, sell custom stenciled cookies. If you love woodworking, sell custom handmade signs. If you love making cards, Ikonart can do that too!
Here are just a few examples of craft niche markets you can use to make money with Ikonart.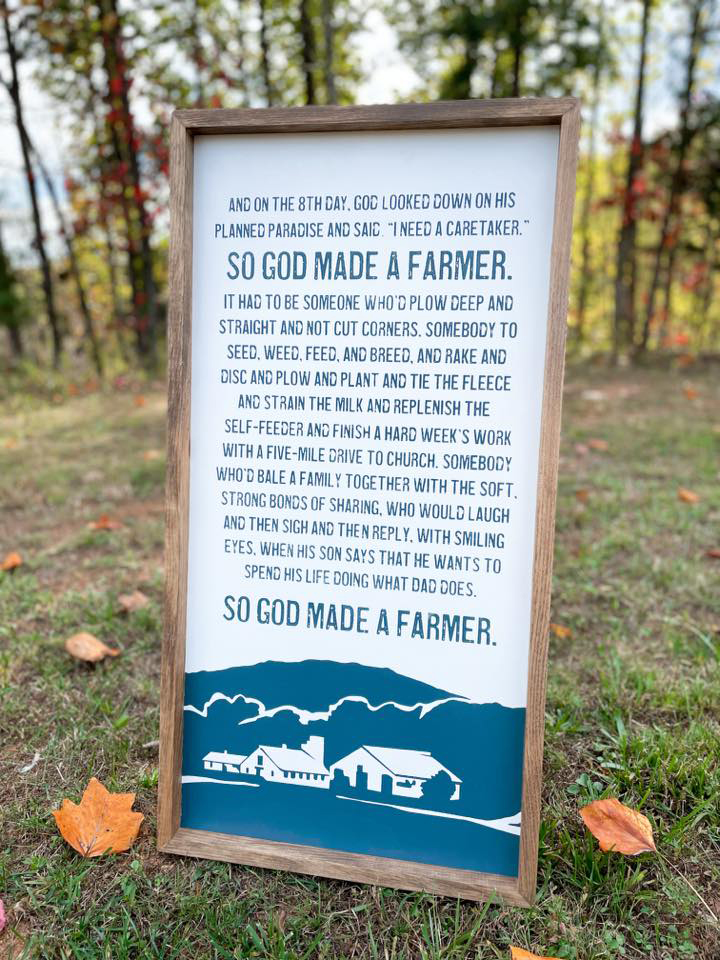 1) Wood Signs with Ikonart
Wood signs are one of the most popular ways to use Ikonart. You can save a ton of time like Jessie did with the large farm sign pictured above by not needing to weed vinyl or hand letter. Ikonart stencils are also reusable so you save time and money when you make multiples of the same sign. Find a technique or niche that makes your signs unique, like these Family Celebration Calendars. You can also add dimension with wood cutouts to make your signs stand out. Check out our blog for tips on using Ikonart to create wood signs.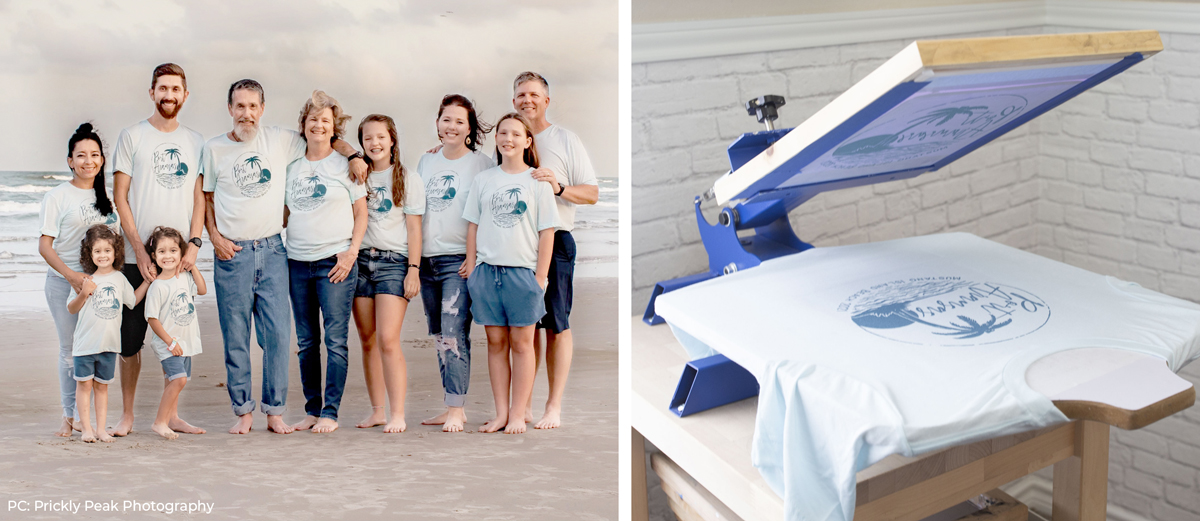 2) Screen Printed Shirts with Ikonart
Another great way to use Ikonart stencils is for screen printing custom shirts. You can make a shirt for just a few dollars and sell it for $15-$20 (or more depending on your area). Find a niche that is unique to you - bleached shirts, sassy sayings, school shirts, family reunions, etc. - in order to stand out from the crowd. If you are an Ikonart beginner check out these tips for screen printing with Ikonart, and if you plan to do a lot of screen printing you may want to invest in a screen printing setup like the one Jennifer used to screen print the family reunion shirts shown above.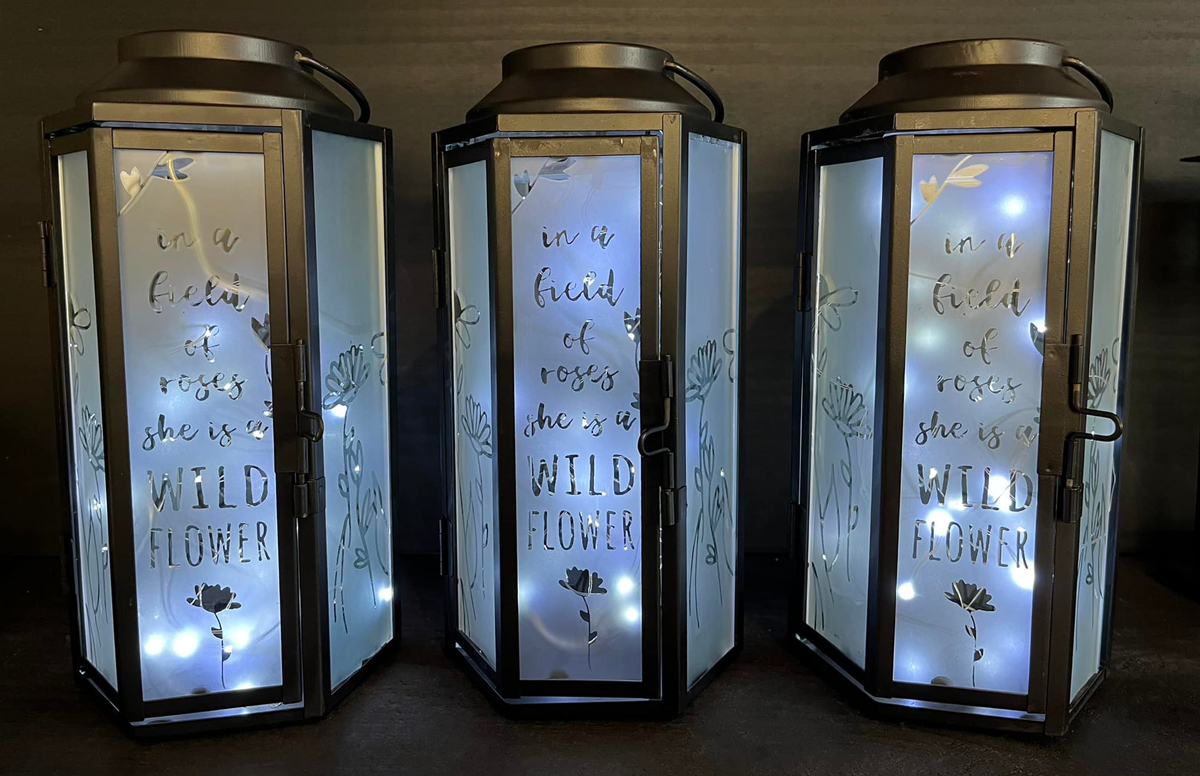 3) Glass Etching with Etchall and Ikonart
Etched glassware looks more elegant and professional than painted or vinyl lettering. Use Etchall Etching Creme with our blue Ikonart Stencils to add etched designs to wine glasses, wine bottles, beer mugs, mirrors, photo frames, ornaments, vases, baking dishes, and any other glass surface (like these lanterns pictured above that Barbara etched). For items that don't need to be washed you can also add a tinted wax to add color to your etched design.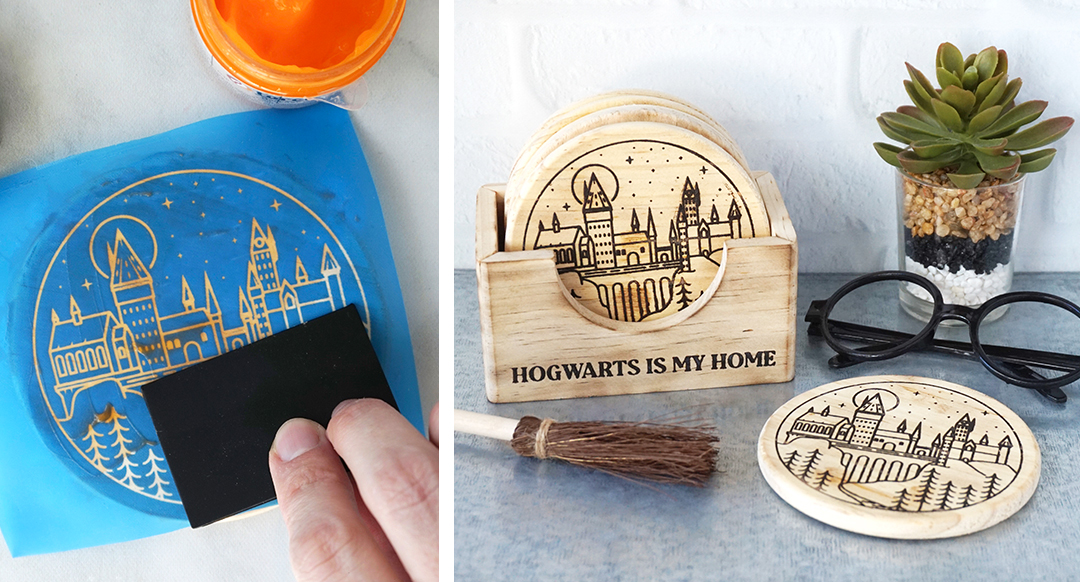 4) Wood Burning with Torch Paste and Ikonart
If you search the Ikonart Crafters Group on Facebook for "Torch Paste" you will quickly see all the amazing ways that Ikonart can be used to burn high-detailed designs onto wood surfaces. Some of my favorites are custom cutting boards, wood burning your logo, and wood rounds. If you are new to wood burning with Torch Paste, check out our blog post about using Torch Paste on wood or watch this video from Artsy-Fartsy Mama where she uses Ikonart and Torch Paste to wood burn Hogwarts coasters (shown above).
5) Ceramic Mugs with Ikonart
How many coffee mugs do you own? I don't even drink coffee and I have a small collection! There is just something about a custom mug that feels special. You can use the blue Ikonart Stencil Film and DecoArt Multi-Surface Paint to add sayings, logos, pet pictures, monograms, or whatever you would like to customize ceramic mugs. Watch me screen print this Cold Days Are For Cuddles mug (shown above) on our Instagram page.

6) Clay Jewelry with Ikonart
Ikonart stencils can hold very fine details which is perfect for creating unique designs on polymer clay jewelry. Follow @polymerclaysilkscreens, @lunarlove_design_co, @harrysyellowbicycle, and @almar_clay on Instagram to see examples of beautiful clay jewelry using Ikonart silkscreen stencils. If you enjoy working with intricate designs and you are looking for a unique niche to get into, this may be perfect for you. You can use regular acrylic ink on polymer clay or try using mica powder with your clay earrings like Catherine did for the Halloween earrings pictured above.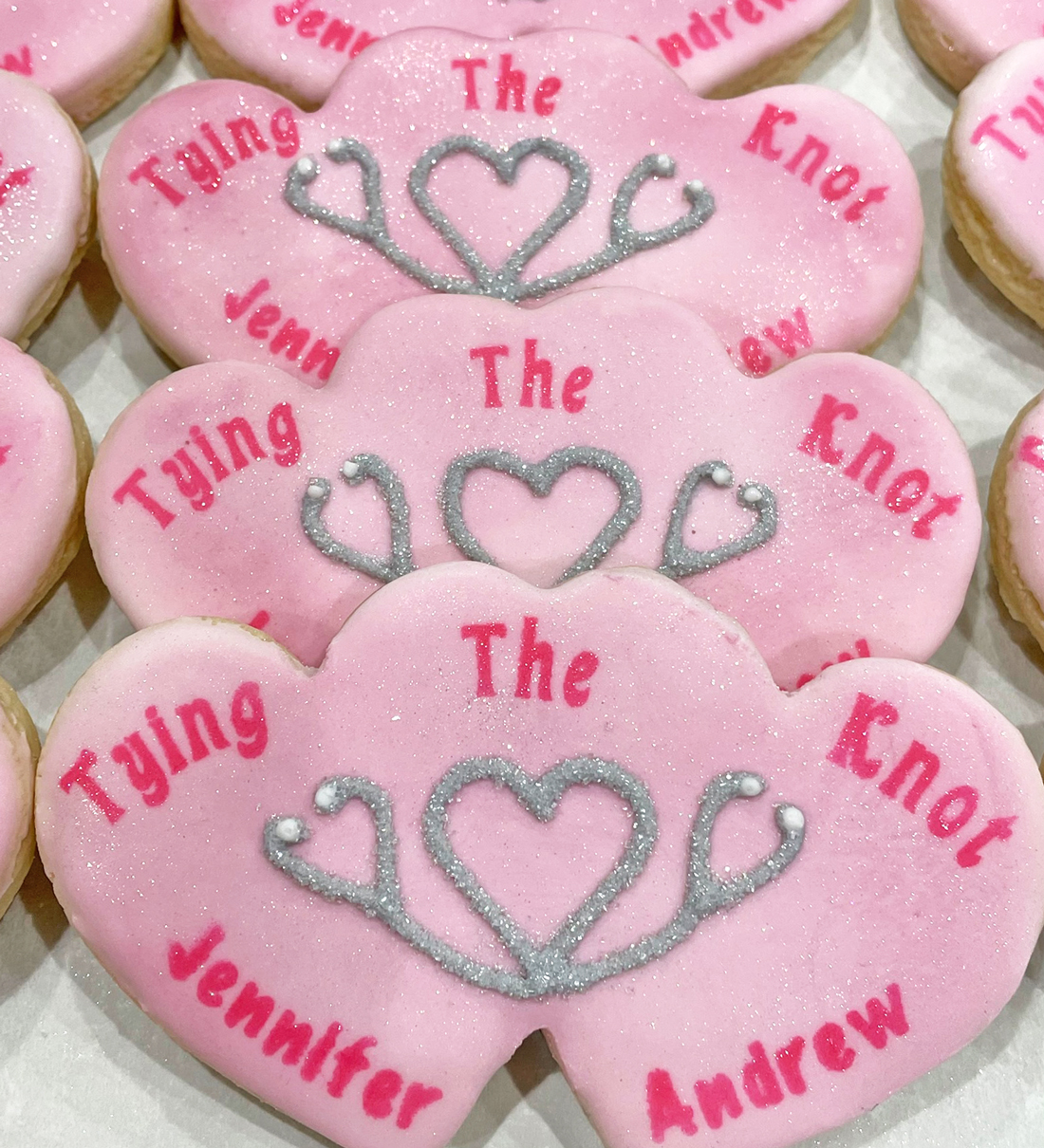 7) Cookies & Cakes with Ikonart
Yes, Ikonart stencils can be used to stencil on cookies and cakes! You just need to brush your stencils with Ikonart Stencil Glaze first. If you enjoy baking and decorating cookies then Ikonart is perfect for you. You can use royal icing to stencil on your design like Nancy did for these Betty White cookies, or use an airbrush to add your design like I did for this custom birthday cake and Maxine did for these custom wedding cookies (pictured above). Either way works great.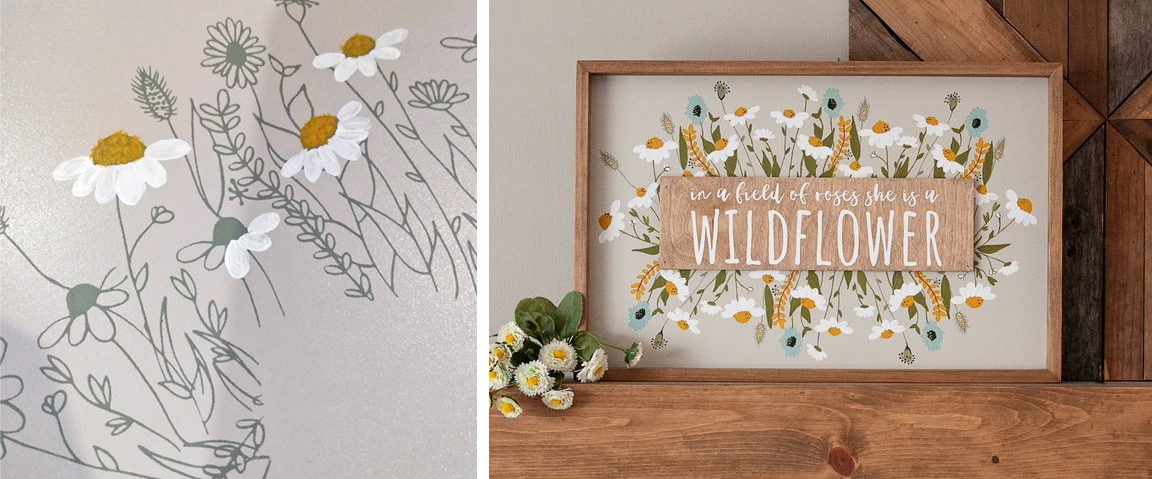 8) Hand Painted Signs with Ikonart
You can still create 100% unique hand painted signs even with a stencil. Just use your Ikonart stencil to paint a guideline on your surface, then hand paint over the top. This saves a ton of time while still allowing you to create a unique painting that doesn't look mass produced. This technique is perfect for paint parties! Check out this hand painted wildflower sign from Handmade 365 (pictured above) and this beautiful hand painted lion sign from The Art Sanctuary for examples of this technique.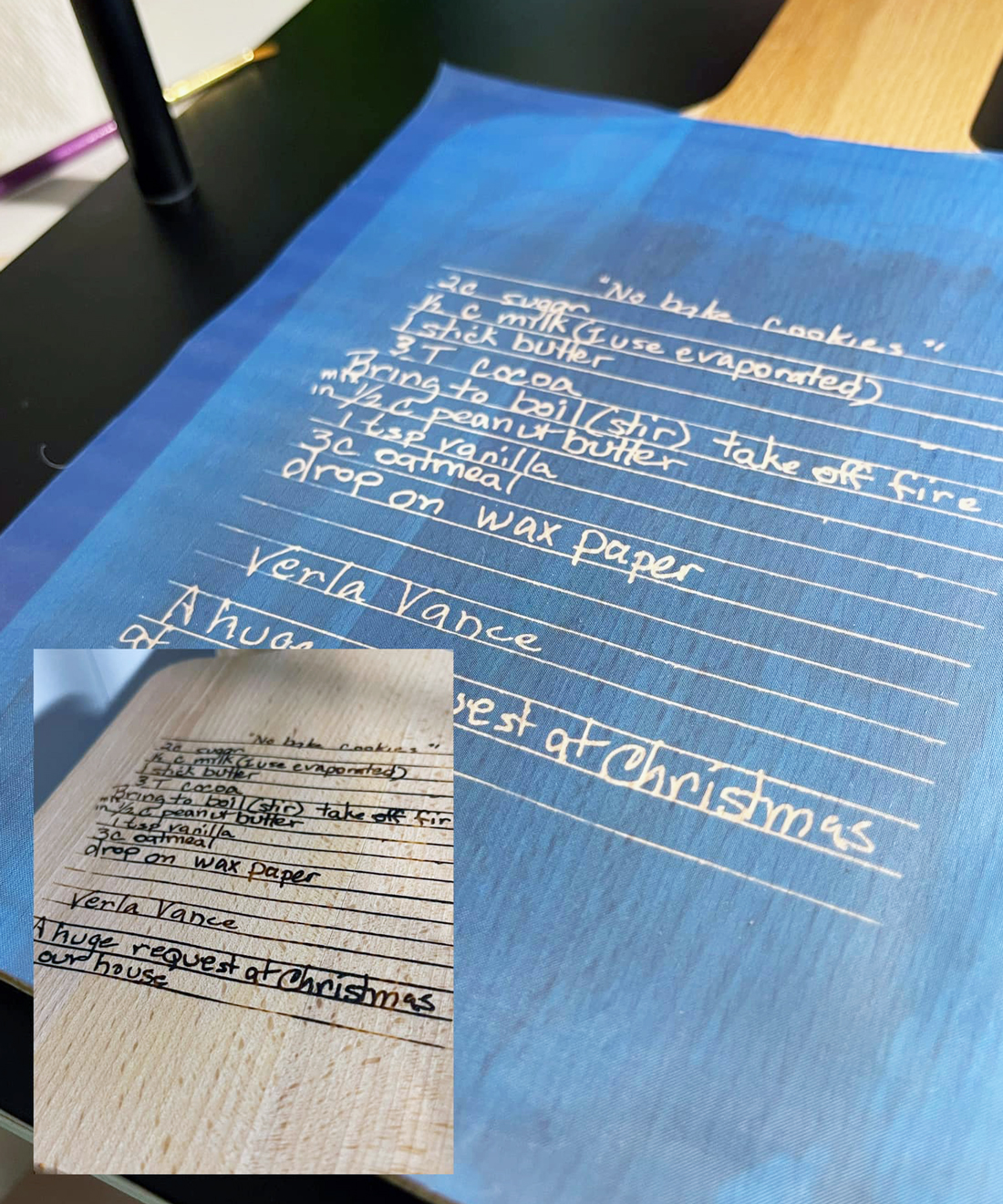 9) Hand Written Recipes with Ikonart
One of the number one benefits of Ikonart is that our stencil film can hold a ton of details which would be a total pain to weed with vinyl. A great example of that is hand written recipes. If you are savvy on the computer and know how to convert a recipe to an svg file (or if you are willing to learn... there are lots of tutorials and it's not too difficult!), then this could be a great niche market for you. Sell a combo package with a hand written recipe cutting board and hand written recipe tea towel or hand written recipe plate, that way you can use the stencil more than one time.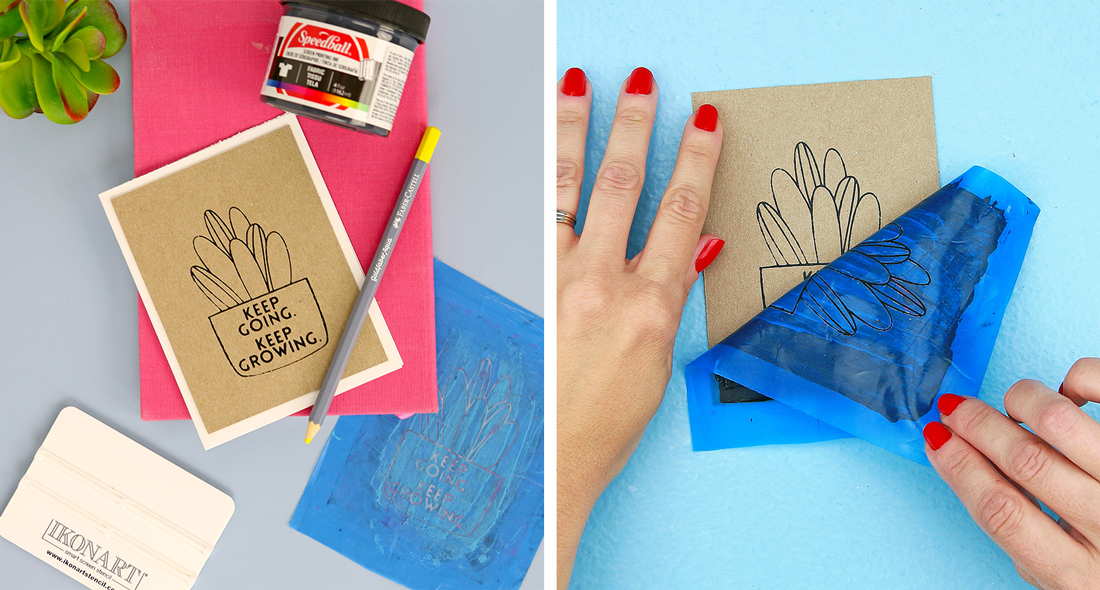 10) Card Making with Ikonart
If you enjoy making handmade cards and creating card sets then this could be a great way to use your Ikonart Stencil Kit to make money. The blue Ikonart Stencil Film works great for cardstock or use the Laser Printer Film like vellum to make a card. You can turn your hand drawn designs into a stencil and then hand paint cards like Natacha. Or use patterned Ikonart stencils to airbrush unique card backgrounds like Jan does. Another thing I love to do is make a custom card to match the gift like I did for the Keep Going Keep Growing card shown above.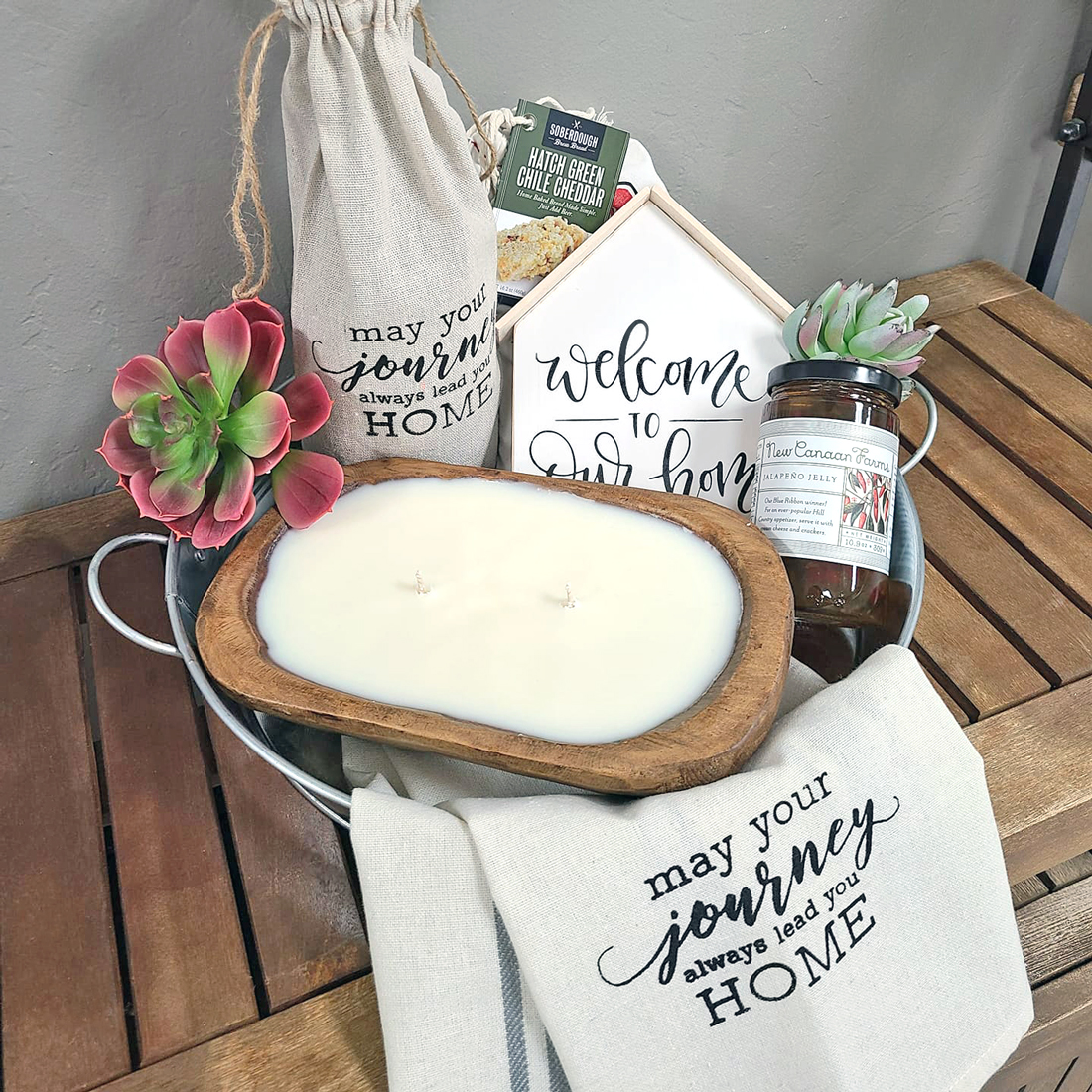 11) Gift Baskets with Ikonart
I don't know what it is about having a bunch of small items that all relate to one theme, but I absolutely love gift baskets! Housewarming gift baskets, like the one pictured above from Patty, are one of my favorites, but you could easily use Ikonart to create a birthday gift basket, Mother's Day gift basket, Easter basket, Valentine's Day gift basket, Wedding gift basket, Get Well Soon gift basket, Off To College gift basket, and so much more! Use Ikonart to make items to go in the basket like a little custom shelf sitter sign, candle, mug, tea towel, college shirt, wine glass, wine bottle, cutting board ... so many possibilities!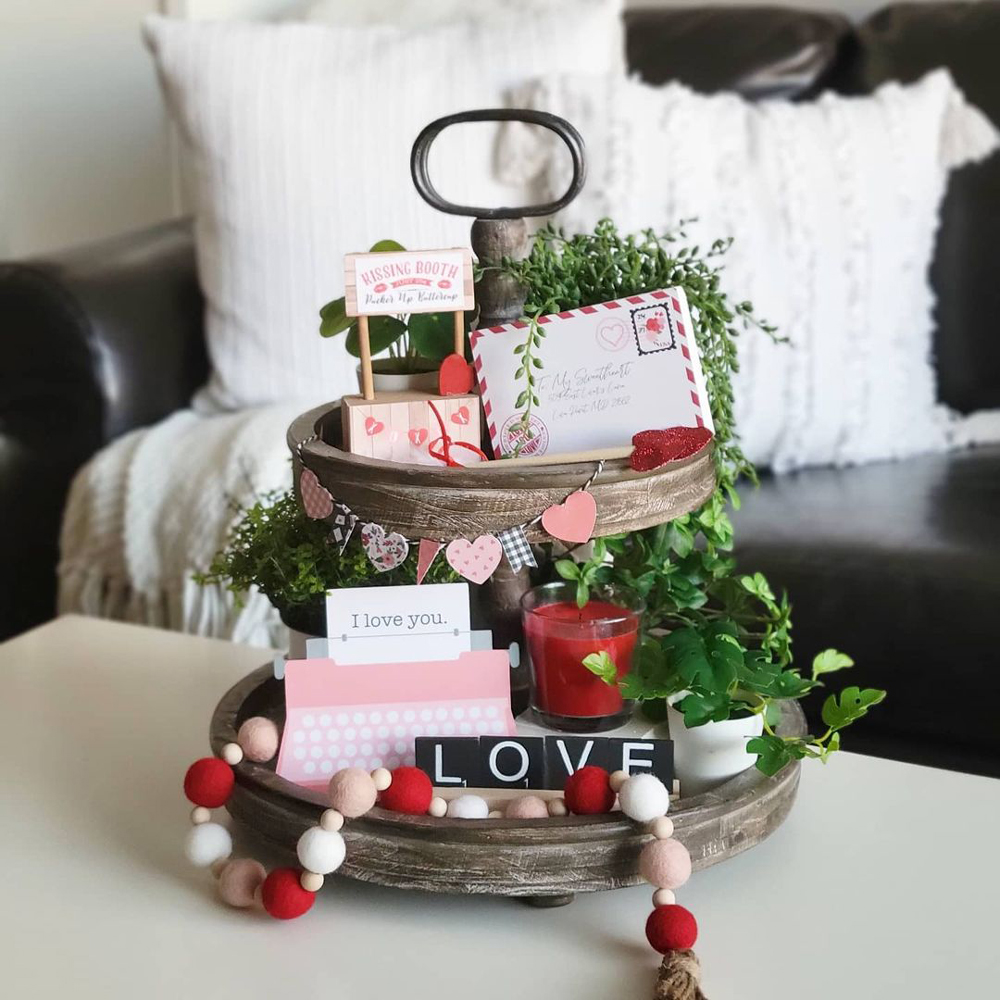 12) Tiered Trays with Ikonart
Another great way to use Ikonart to make money is by selling tiered tray signs, tiered tray DIY kits, or tiered tray completed sets. You could sell individual mini signs like the love letters pictured above from Tangerine Lane Co., you could sell a kit that includes everything needed for people to make their own tiered tray sign, or you could sell a completed set that has multiple finished items in it that people could use to decorate their own tiered tray. Bailey's Branches is a great example of targeting the tiered tray niche market. She sells her individual signs and completed sets.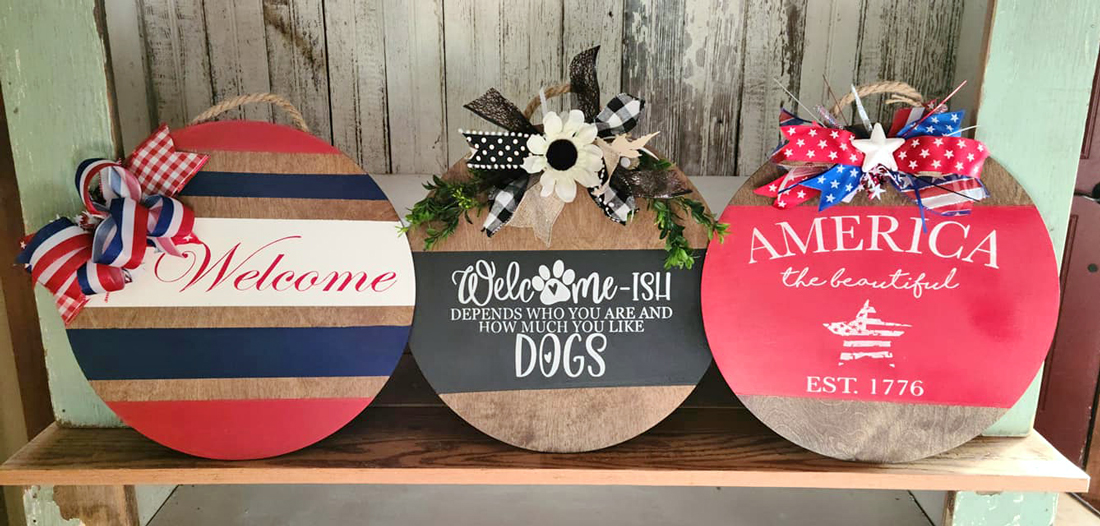 13) Front Door Round Signs & Porch Leaners with Ikonart
With a little practice you could be making money selling front door welcome round signs like these that Julie made (pictured above), or combine multiple stencils to make large porch leaner signs like Carrilee. Our Ikonart Stencil Films come in 10x12 and 12x18 sizes, but you can combine stencils to create any size design you would like.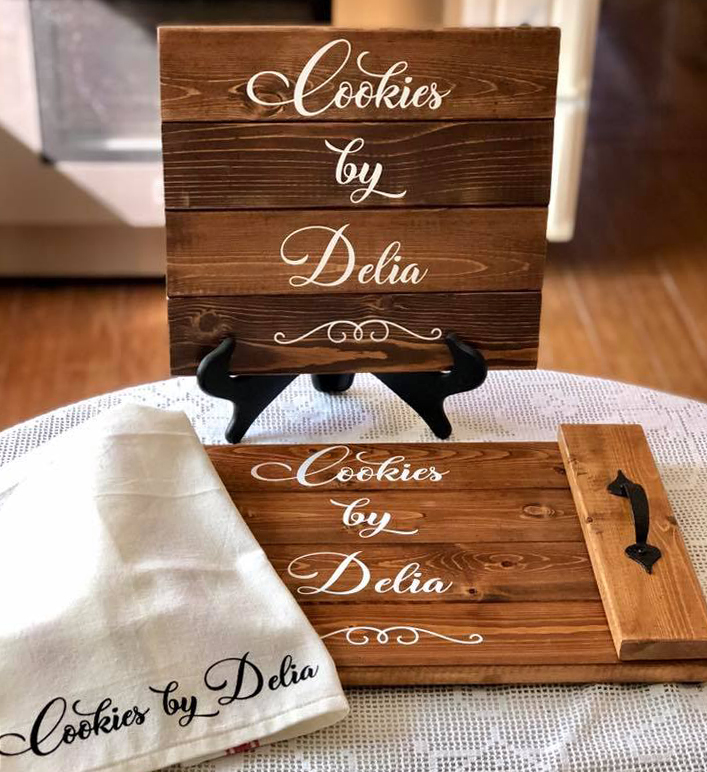 14) Noodle Boards with Ikonart
If you enjoy woodworking you can make your own noodle boards, also known as stovetop covers. Increase the value of your noodle boards by customizing them with an Ikonart stencil like Vikki did for this cute noodle board gift set pictured above. You could add a monogram, image, favorite quote, logo, or any other custom request. Check out Jennifer's amazing noodle boards made with Ikonart for more inspiration.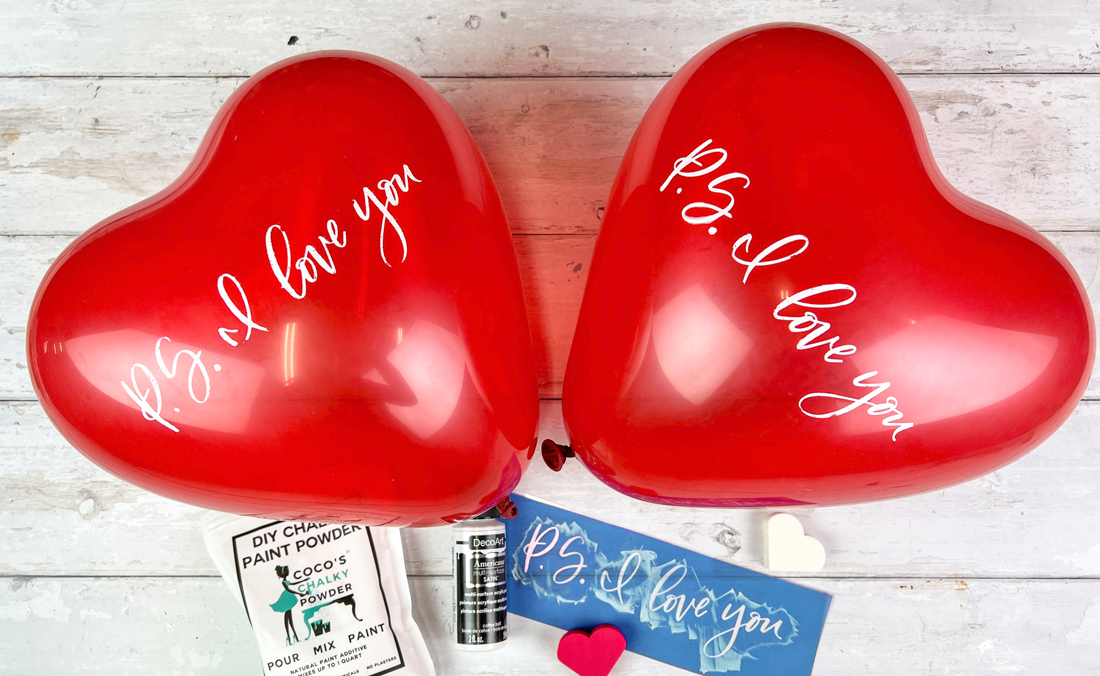 15) Balloons with Ikonart
You might be surprised to find out that Ikonart stencils work on balloons! Use the blue stencil film to customize balloons for special ocassions like birthdays and baby showers, add a custom logo, or make holiday balloons like the Valentine's Day balloons that we made (pictured above). If you turn custom balloons into your business you can setup a DIY balloon press like RJ to make the process more efficient.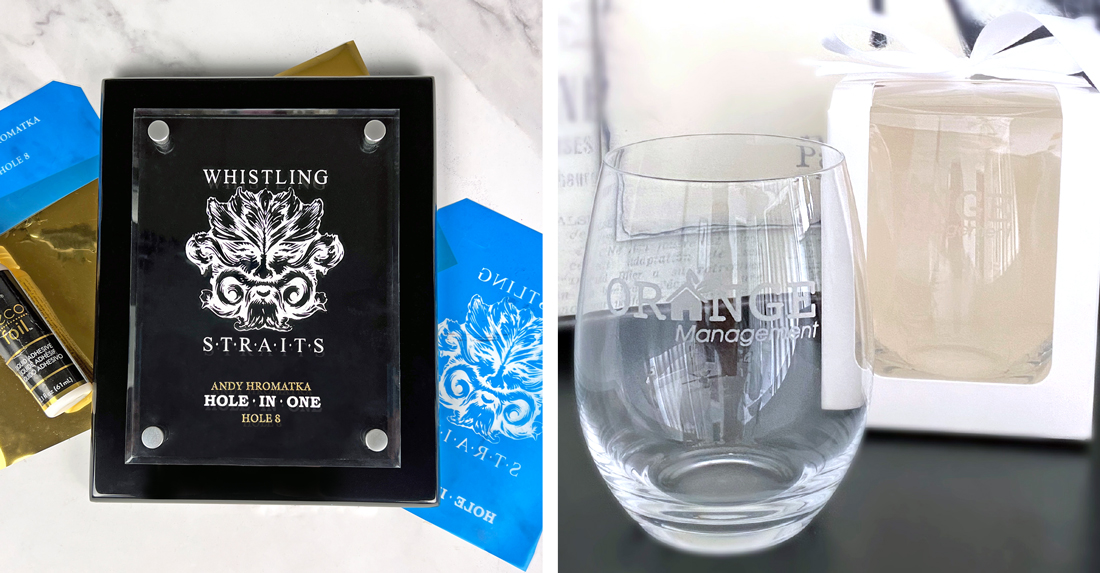 16) Awards with Ikonart
Another unique industry to use Ikonart for is the awards industry. You can buy award blanks wholesale or save money by making your own. We like to make floating awards and screen print the design in reverse on the back side of the acrylic so that the design is completely protected. Add embellishments with gold foil like we did for the Whistling Straits award (above left), or think outside the box and create a wine glass award that is also functional like Missie did for Orange Management (above right).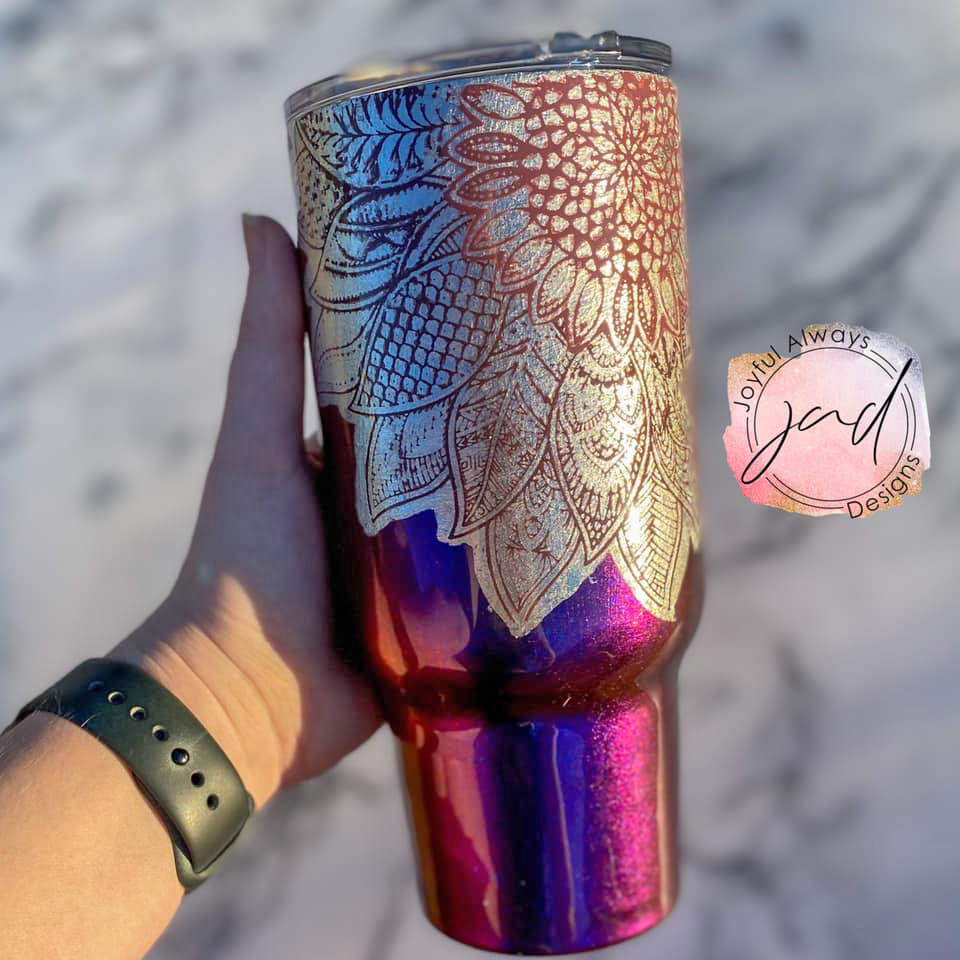 17) Tumblers with Ikonart
Customized tumblers are another great way to use Ikonart to make money. For the tumbler above Michaela added gold leaf to her tumbler then used an Ikonart stencil to add a mandala over the top. You can add epoxy over your designs for a glossy finish or use DecoArt Multi-Surface Paint on powder coated tumblers and bake to cure your design. You can also use ModPodge with Ikonart stencils and then add glitter to your tumbler design.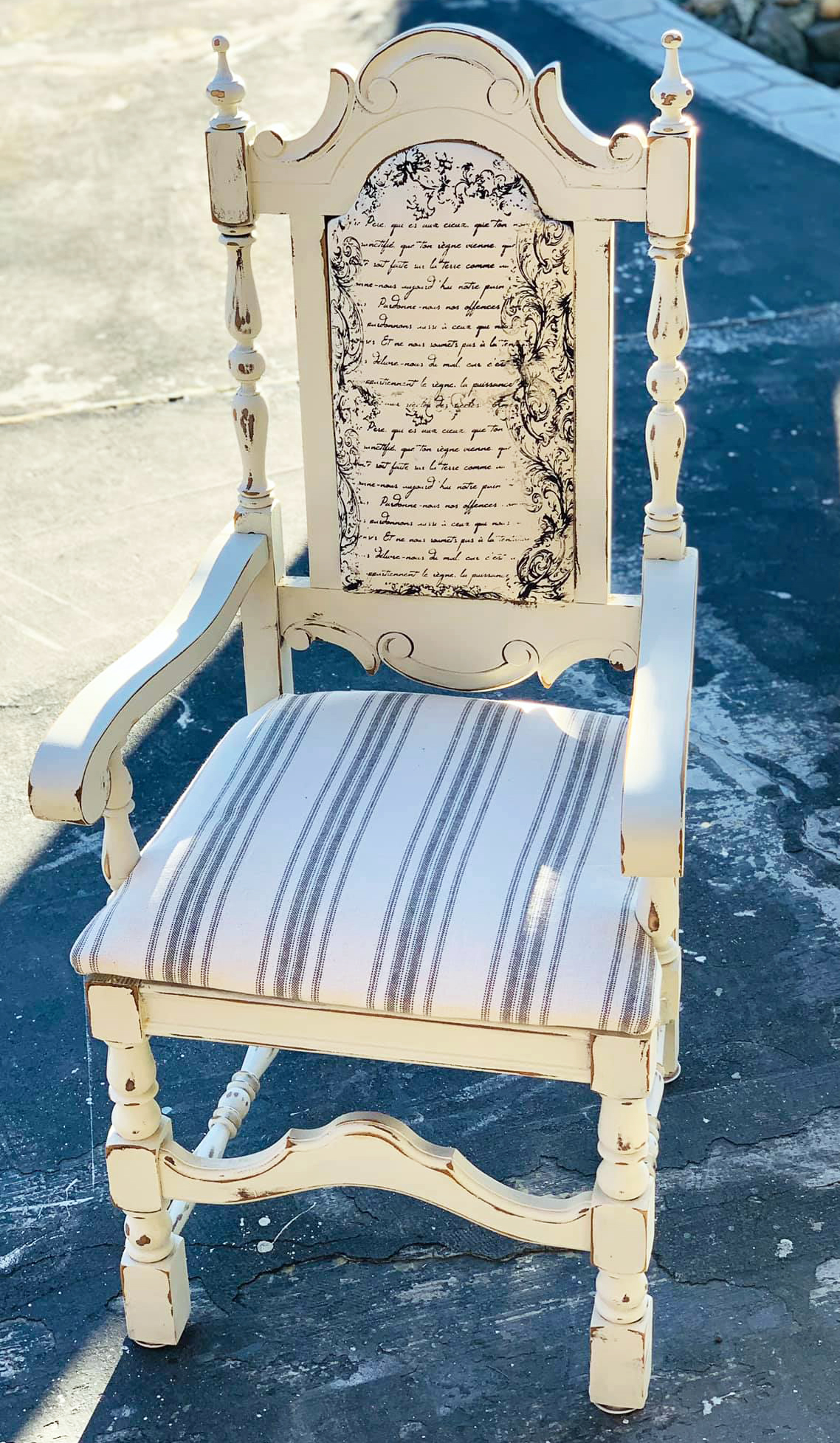 18) Custom Furniture with Ikonart Stencils
Attention all furniture flippers! Don't use the same stencils and transfers as everyone else... make your own like Annita did for the custom vintage chair shown above. Ikonart stencils can hold a ton of fine details, which makes them perfect for all sorts of vintage designs. Check out this blog post from Annita where she gives tips on how to use Ikonart stencils to flip furniture for a profit.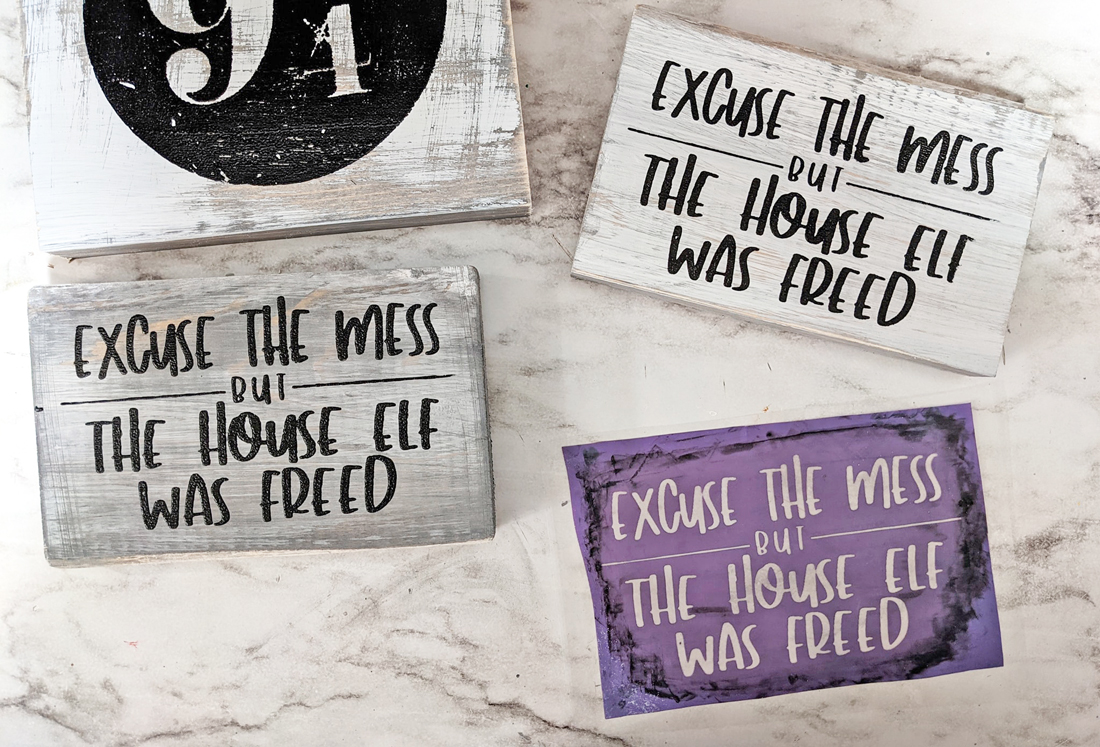 19) Hand Lettering with Ikonart
If you are a hand lettering artist I am about to blow your mind! You can turn your custom hand lettered designs into a reusable silkscreen stencil with the Ikonart Custom Stencil Kit. You could then sell those stencils to make money, or you can add your designs to products and sell the finished product. Another option is to combine your hand lettered designs with purchased designs for infinite possibilities. If you are a sign maker you can use the custom hand lettered stencils to drastically increase your efficiency while still having signs that are hand lettered like Mindy does for her signs (pictured above). It's a win win!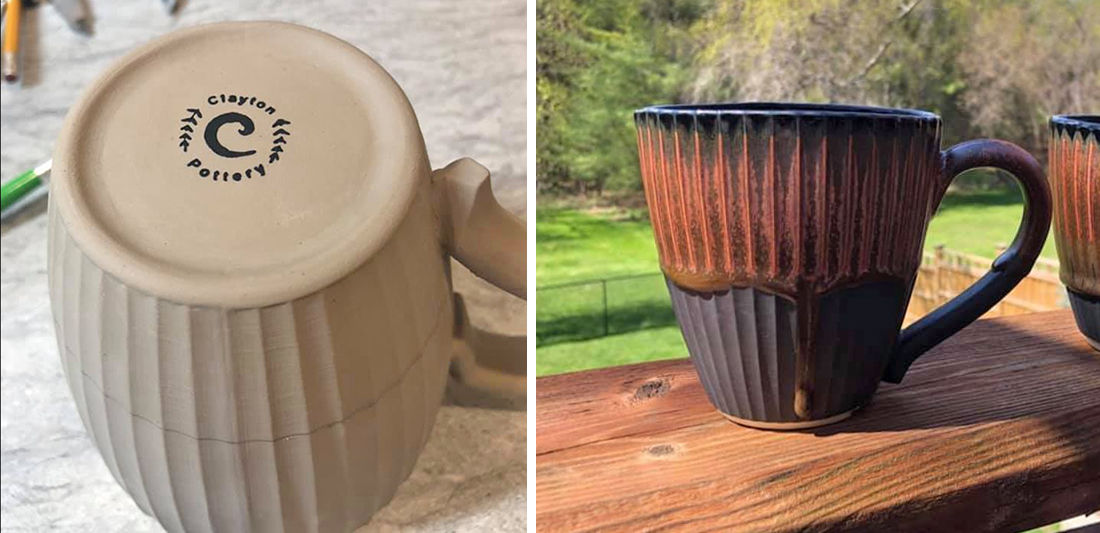 20) Clay Pottery with Ikonart
Ikonart can be used on raw clay pottery before glazing. Sharon turned her logo into a reusable Ikonart stencil so she can easily add her logo to the bottom of her clay mugs. Here is another example from Tamara where she adds images of animals to her clay pottery using Ikonart.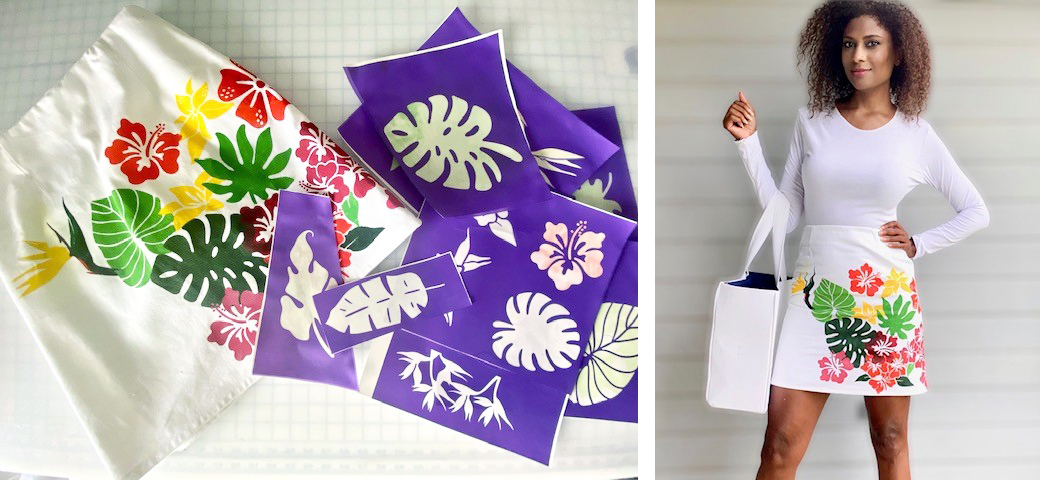 21) Custom Fabrics with Ikonart
Making your own custom fabric prints is another fun way to use Ikonart. This is great for unique quilting patterns or if you make your own clothes like Leah does (pictured above). You can read about Leah's entire process on stenciling her own custom fabrics with Ikonart on our blog.
23) Wedding DIY Craft Projects with Ikonart
The DIY wedding market is a huge industry. Use Ikonart stencils to DIY your own wedding to save money, or turn your passion for wedding crafts into a business by using reusable Ikonart stencils for wedding signs and decor.
24) Fused Glass Art with Ikonart Stencils
Ikonart stencils work great for fused glass artists. Make your glass pieces stand out with custom designs, quotes, logos, or images.
25) DIY Candles with Ikonart
Customized candles is another fun way to use Ikonart to make money. Make your own candles with a DIY candle kit and then use Ikonart stencils to stencil directly on the wax, or decorate the jars with your own unique flair.
---
Niche Down To Make Money With Ikonart Crafts
Now that you narrowed in on WHAT you want to make, you can take it one step further by niche-ing down AGAIN. A niche within a niche. In order to do that you would take a theme and apply it to one of the niche markets listed above.
Here are just a few examples of some themes:
- Sports
- Religion
- Specific Job/Industry
- Holiday
- Motherhood
- Wine or drinking
- Sassy, x-rated, or swear words
- Pets
- Farmhouse
- Color
Choosing a niche within a niche is totally optional, but I just wanted to show some examples where crafters have done this with great success.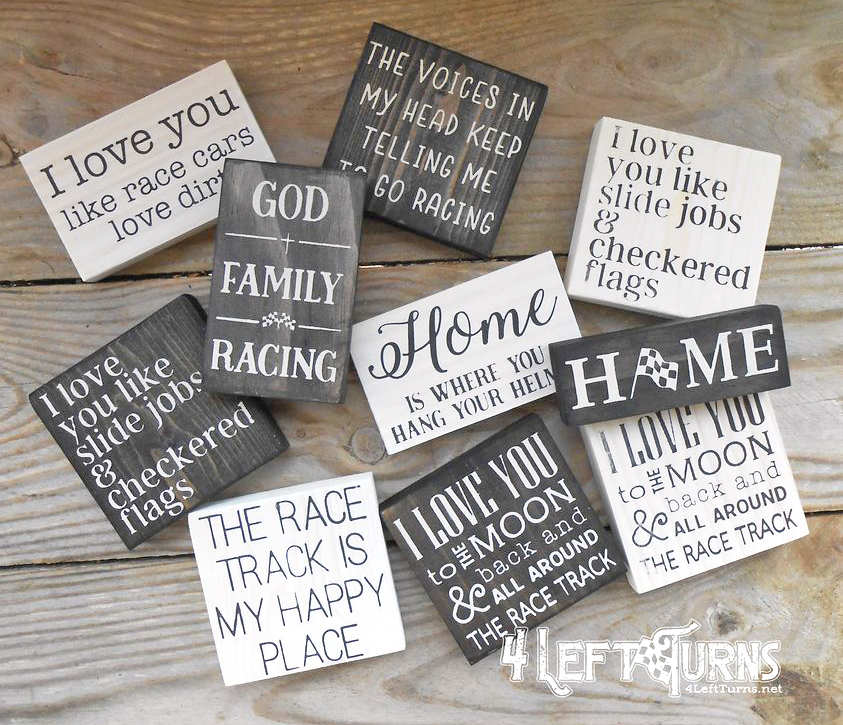 1) Sports: 4 Left Turns
Niche: Signs // Second Niche: Nascar
4 Left Turns is dedicated to making quality products for the motorsports enthusiast. Everything they create is made for race fans by race fans. They use Ikonart to create their Nascar-themed signs which they sell on their website.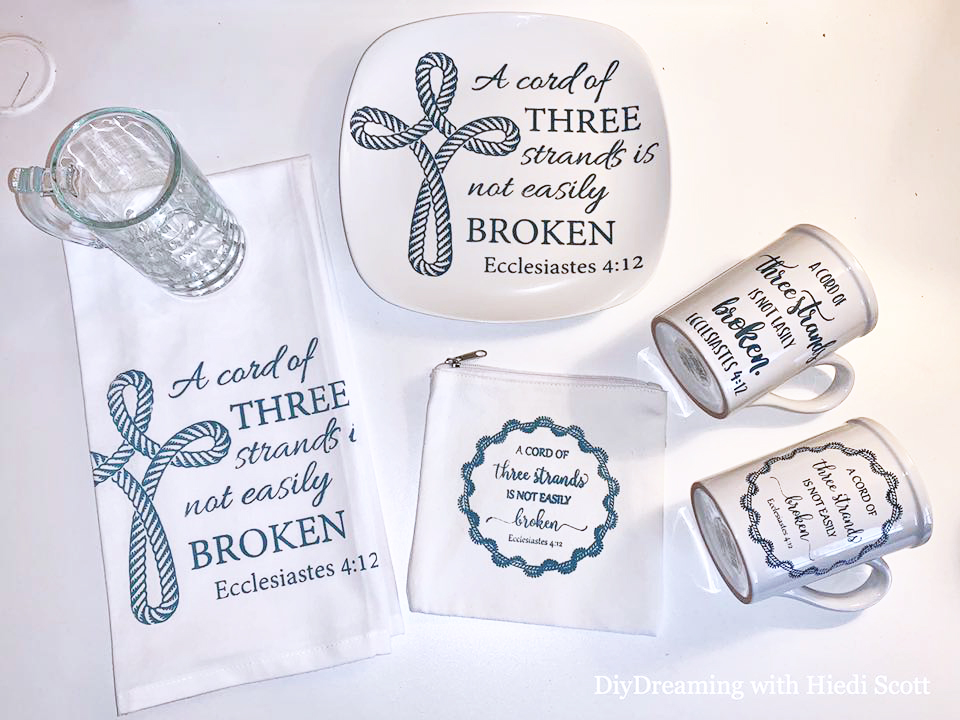 2) Religion: DIY Dreaming
Niche: Craft Influencer // Second Niche: Christ & Crafting
Hiedi with DiyDreaming posts crafting videos on her Facebook page that are quick, unique, easy, and affordable. Hiedi grew her following on Facebook by focusing her craft projects on faith and family. Hiedi made this "Cord of Three" set for her son's wedding using Ikonart.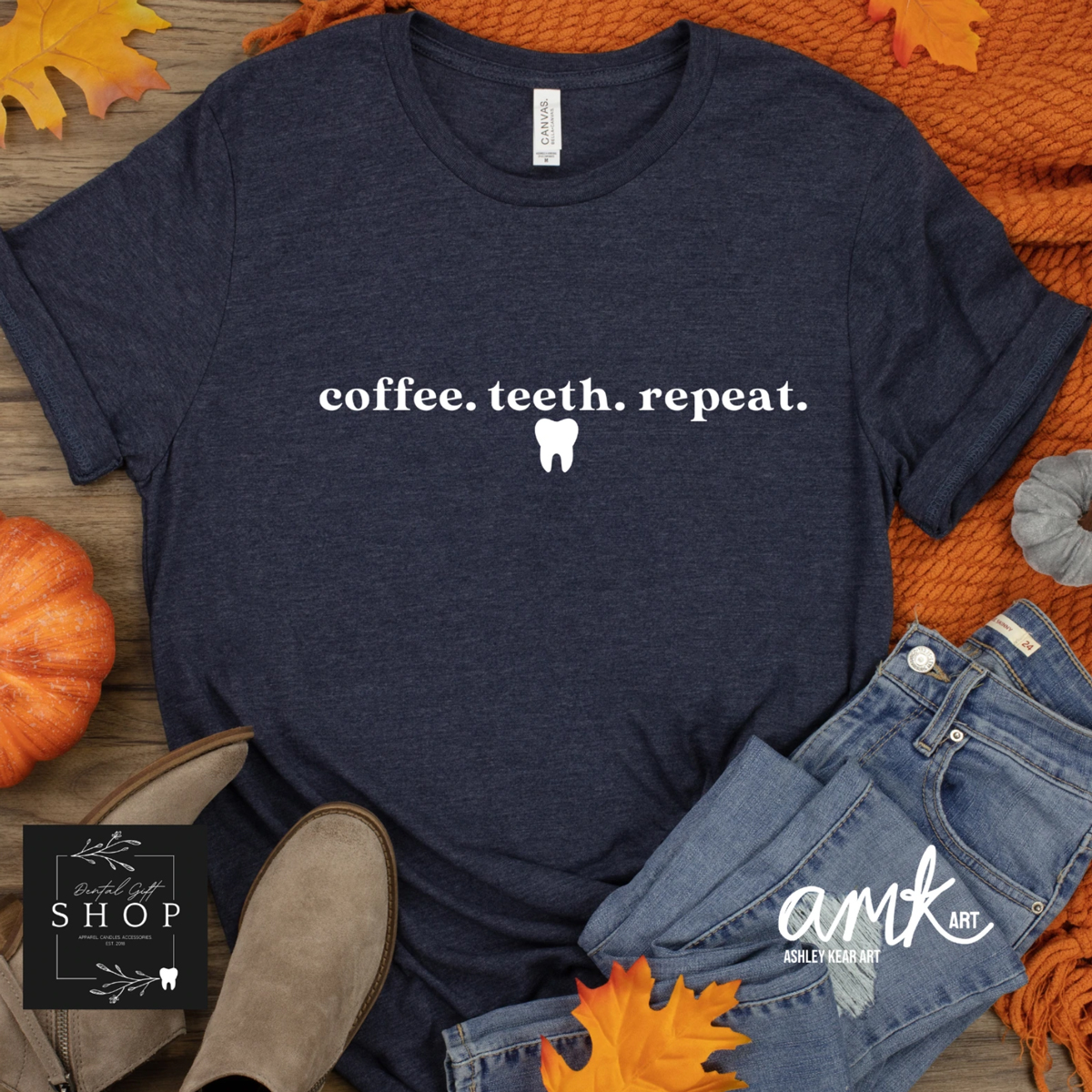 3) Job/Industry: The Dental Gift Shop
Niche: Shirts // Second Niche: Dentistry
Julie started The Dental Gift Shop to combine her two passions: being a dental professional and crafting. She sells her dental apparel on her website.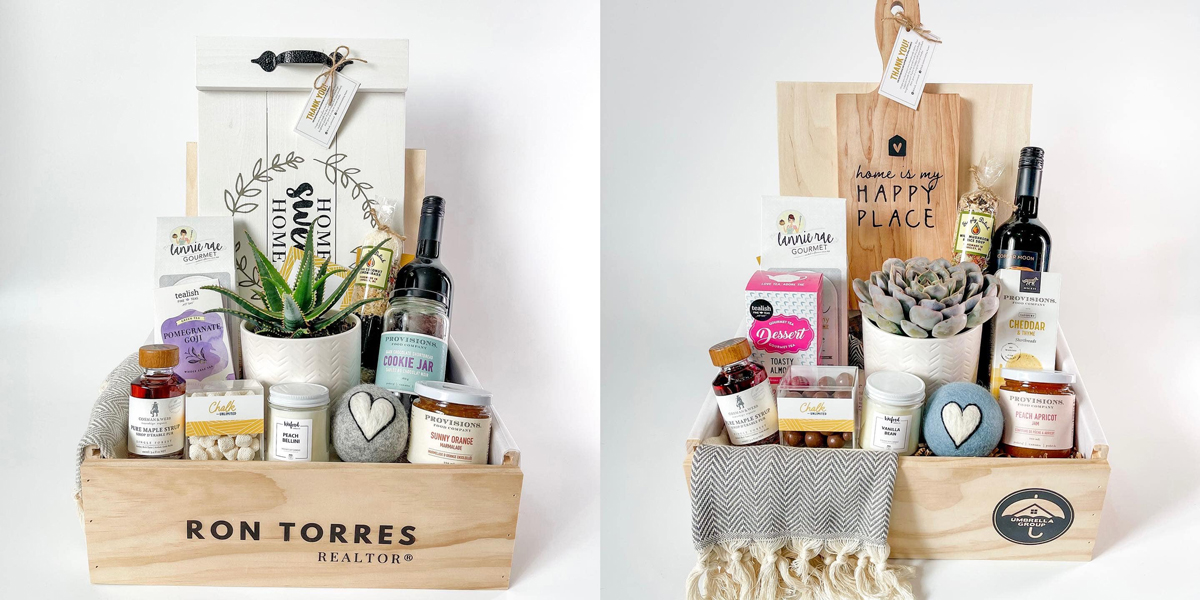 4) Job/Industry: Chalk Unlimited
Niche: Gift Baskets // Second Niche: Real Estate
Karen with Chalk Unlimited specializes in creating custom gift baskets for real estate agents, who give these gift baskets to their clients when they close on a house. Karen uses an Ikonart stencil to add the real estate agent's logo to the gift basket. Such a great niche!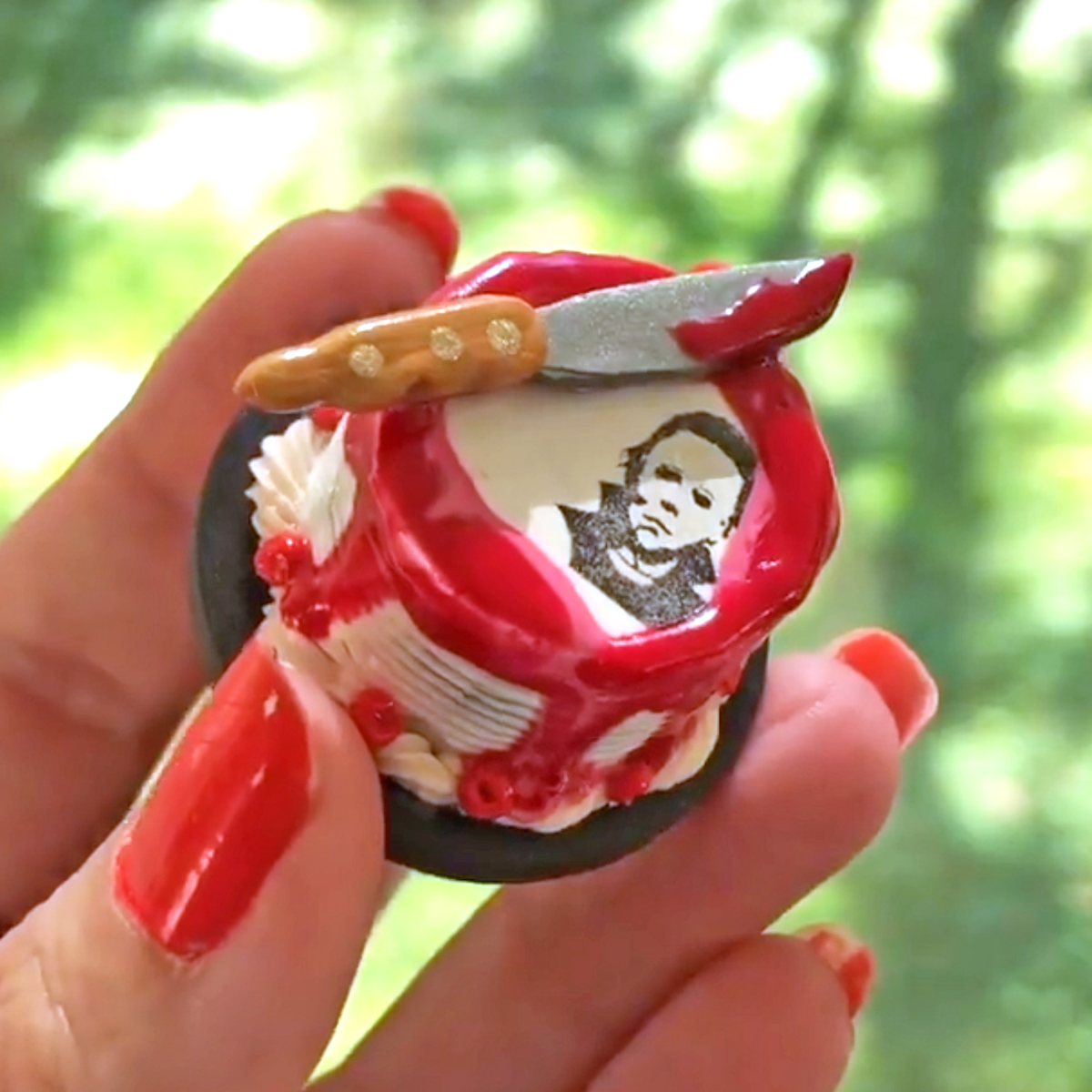 5) Holiday: Hallow Style Studio
Niche: Miniatures // Second Niche: Halloween
Are you obsessed with a certain holiday? Turn it into your crafting obsession like Donna with Hallow Style Studio did. Donna creates Halloween-themed miniatures and uses her Ikonart Kit to customize the teeny tiny pieces.
6) Motherhood: Isle Of Design By Ange
Niche: Screen Printing // Second Niche: Mommy & Me
Shoutout to all the moms out there crushing it every single day! You are amazing!! And you deserve some Mommy & Me apparel to show off that proud mom spirt. Ange with Isle of Design uses Ikonart to combine her love of screen printing with her love of being a mom.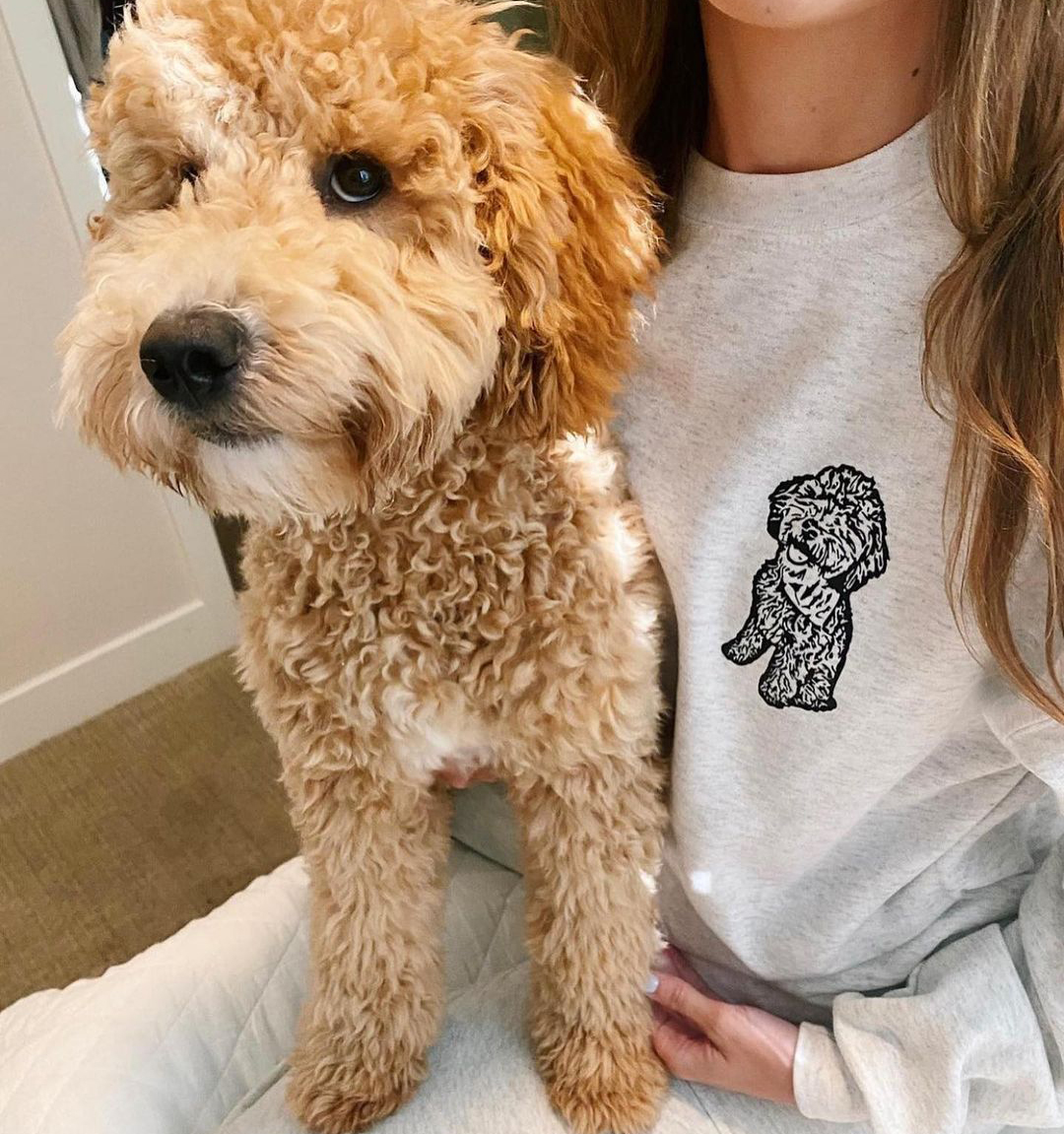 7) Pets: Ellamar Designs
Niche: Screen Printed Sweatshirts // Second Niche: Pets
Andrea with Ellamar Designs is committed to creating the cutest pet sweatshirts for you and your pet. This is the perfect example of how a super specific niche can help your business grow. Plus scrolling through her Instagram feed will put a smile on your face with all the cute puppy prints.
---
So now that you have decided HOW you want to make money with Ikonart and WHAT crafts you want to make, the next thing to learn is WHERE to sell your Ikonart crafts. We put together a list of 7 places you can sell your Ikonart crafts to help you get started.
If you have any questions about the Ikonart Custom Stencil Kit, our line of reusable silkscreen stencil films, or our stencil making accessories please contact us or join our Ikonart Crafters Group on Facebook for additional tips, support, and crafting inspiration.