Ann Lanfair, founder and creator of Torch Paste - The Original Wood Burning Paste, is a wood working enthusiast who was looking for an easier way to wood burn designs onto wood for people who don't want to freehand. She knew she wanted to be able to use stencils, but everything she tried to use would bleed under the stencil causing a big mess.
Enter Torch Paste. Ann created Torch Paste with stenciling in mind. She formulated her paste to minimize leaks under stencils so that even the least artistic person could wood burn beautiful designs on wood. This patent-pending paste works perfectly with Ikonart stencils on a wide variety of wood types and surfaces. Here are Ann's tips when using Torch Paste on rough wood.
---
Tips for Using Torch Paste on Rough Wood
As an avid crafter and wood working enthusiast with NO artistic abilities, using Ikonart Stencils with Torch Paste is my go-to for fun and easy DIY craft projects.
Most of the surfaces we use in our shop are various types of wood, which means uneven or rough surfaces. Sometimes the stencils have a little trouble sticking to these types of textured surfaces, but no worries! Here are a couple tips and tricks that we use in our shop when using Torch Paste on rough wood and I hope they help you as well.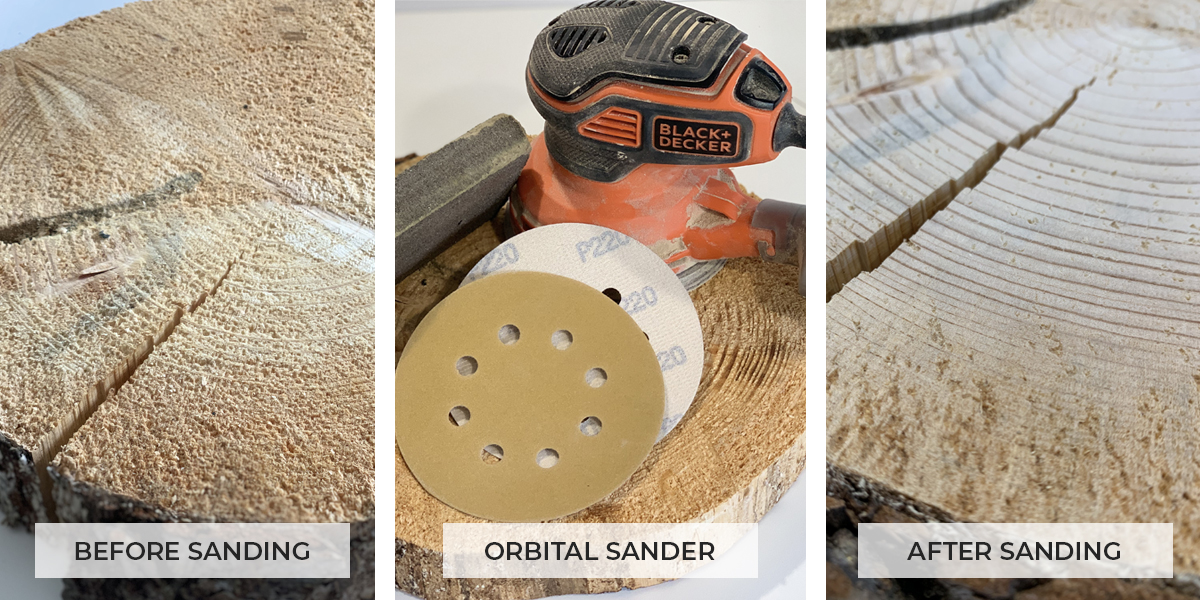 PREP THE WOOD: The most important step when stenciling on rough wood is to sand your wood first. We sand our wood surfaces using 220 grit sand paper. If it's a high-kind-of-energy day then I will sand by hand, otherwise I use an orbital sander (as you can see from the photo the orbital sander is used often!). After you are done sanding, wipe away any debris with a dry cloth.
WARM THE WOOD: Before applying your stencil, warm up the wood surface with your heat gun or hair dryer. The trick here is not to make the surface too hot, but just right. Did Goldie Locks just come to mind or was that just me in grandma story-telling mode? :)
APPLY THE STENCIL: Firmly apply the Ikonart Stencil to the wood. The warmth of the wood will help to warm the adhesive and help the stencil stick a bit better to the wood. We also like to use the white Ikonart squeegee to help apply pressure to the stencil and ensure there are no air bubbles for the paste to sneak under.
APPLY THE PASTE: After the stencil is firmly applied, you are ready to add the Torch Paste. Apply a thin layer of Torch Paste onto the stencil. Use a squeegee to make sure your paste is pushed through all the mesh openings. Remove the stencil and allow Torch Paste to absorb/dry for about two minutes. While your paste is drying you can wash your stencil. Ikonart stencils are reusable and Torch Paste doesn't break them down any faster or differently than any other ink or paint.
BURN BABY BURN! Use a heat gun to reveal the magic burn and watch your design come to life! We recommend a heat gun that is at least 1000W. Burn until all the orange paste transforms to dark brown.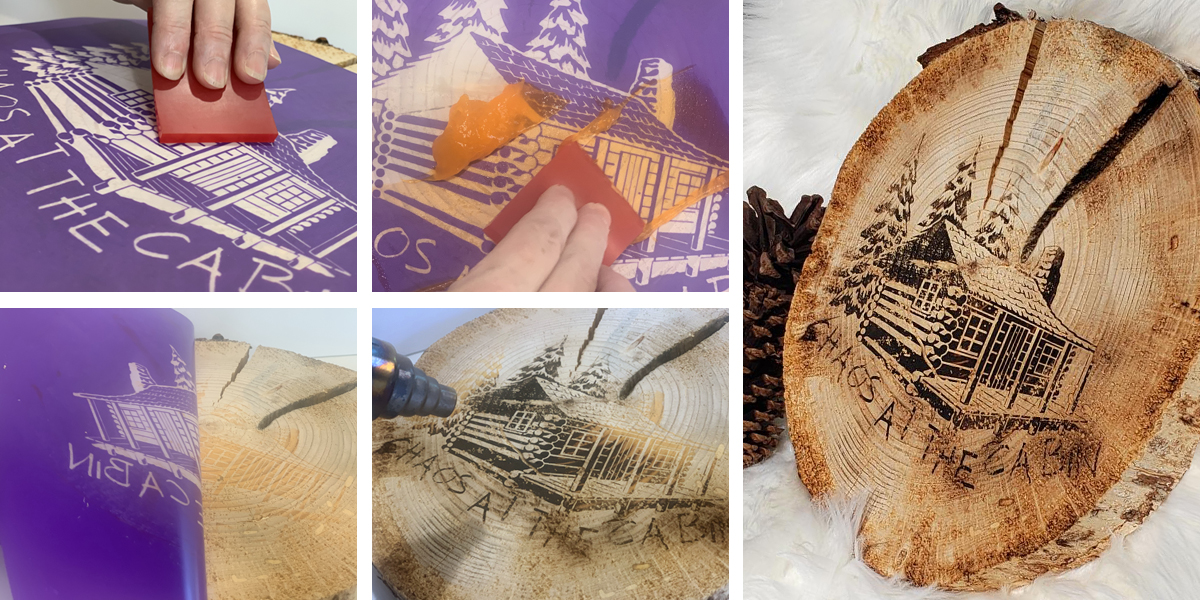 Is Torch Paste Food Safe?
I have had great success using Torch Paste on my cutting boards and customer cutting boards. Once you have completed the burn process wipe away any residual debris with a cloth. Don't be afraid to apply pressure during this step as your design is permanently wood burned into your wood. If you see any orange areas, reburn them. Handwash the board and allow to dry.
After your board is dry you can use a food grade oil to seal and protect the wood. This should be done to protect the cutting board after every wash. The two oils I use most regularly are Odie's Oil and Pure Mineral Oil.
---
What Kind of Heat Gun Should I Use?
I recommend using a high powered heat gun that is at least 1200W and 400°C. I use this 1800W Seekone Heat Gun from Amazon and it works great. If your heat gun isn't strong enough then it may take you a very long time to burn your image and you may end up burning the wood around your image before your image burns.
---
Where To Buy Torch Paste
Torch Paste is now available to purchase directly from Ikonart. Fawn Giese, Creative Director for Ikonart, did a Facebook Live where she answered questions about Torch Paste and also gave a live demonstration using it, so make sure to check that out! Torch Paste plus the Ikonart Custom Stencil Kit are the perfect match and I look forward to seeing what you create with our product.
Ann Lanfair
Torch Paste, CEO
Facebook: Torch Paste
Instagram: @torchpaste
YouTube: Torch Paste
---