Making crafts with the Ikonart Custom Stencil Kit is one thing, but selling them is a whole different game. You can sell handmade crafts online via your own eCommerce store or on third-party marketplaces like Amazon Handmade and Etsy. Another option is on social media sites like Instagram and Facebook. You can also sell your handmade Ikonart crafts wholesale to other businesses or in person at craft fairs.
We put together a list of seven different places you can sell handmade crafts to help you get started. Make sure to also check out the other two posts in this series to learn HOW to sell Ikonart to make money and WHAT Ikonart crafts to make.
> 6 Ways To Make Money With Ikonart
> 25 Ikonart Crafts You Can Sell To Make Money With Ikonart
---
Where To Sell Your Ikonart Crafts
If you are thinking about selling the crafts you make with your Ikonart Kit you will need to decide where you want to sell them. Check out these seven recommendations.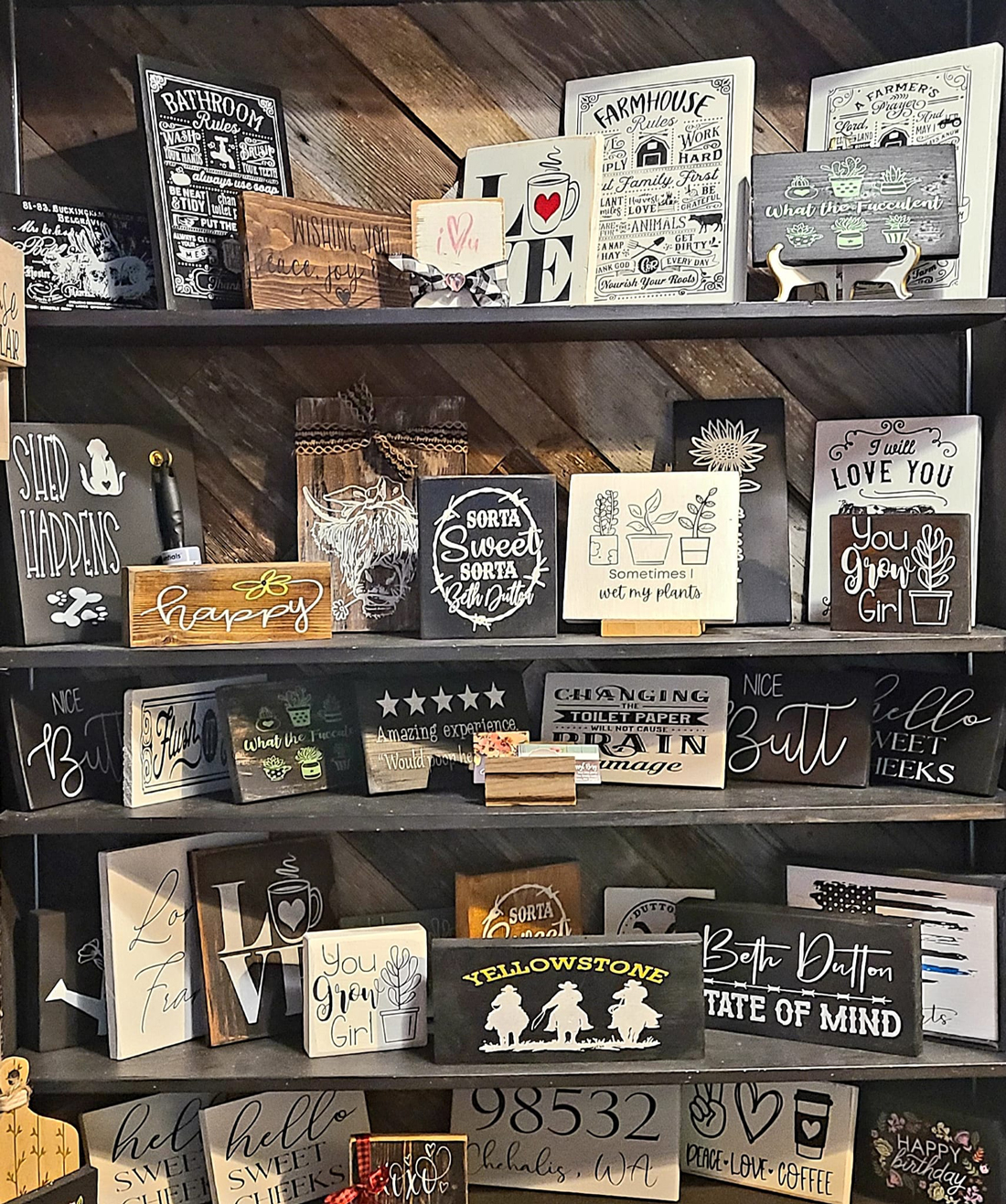 1) Sell Your Crafts at Local Shops
Check your local small businesses to see if they would be willing to let you sell your signs or products in their store. This could be an antique shop, floral shop, small boutique, yoga studio, brewery, tattoo shop ... think outside the box and create items that are specific to the customers that shop at these small businesses. All the signs in the picture above were crafted by Julie using Ikonart for her display at The Shady Lady, an upcycled vintage shop in Centralia, Washington.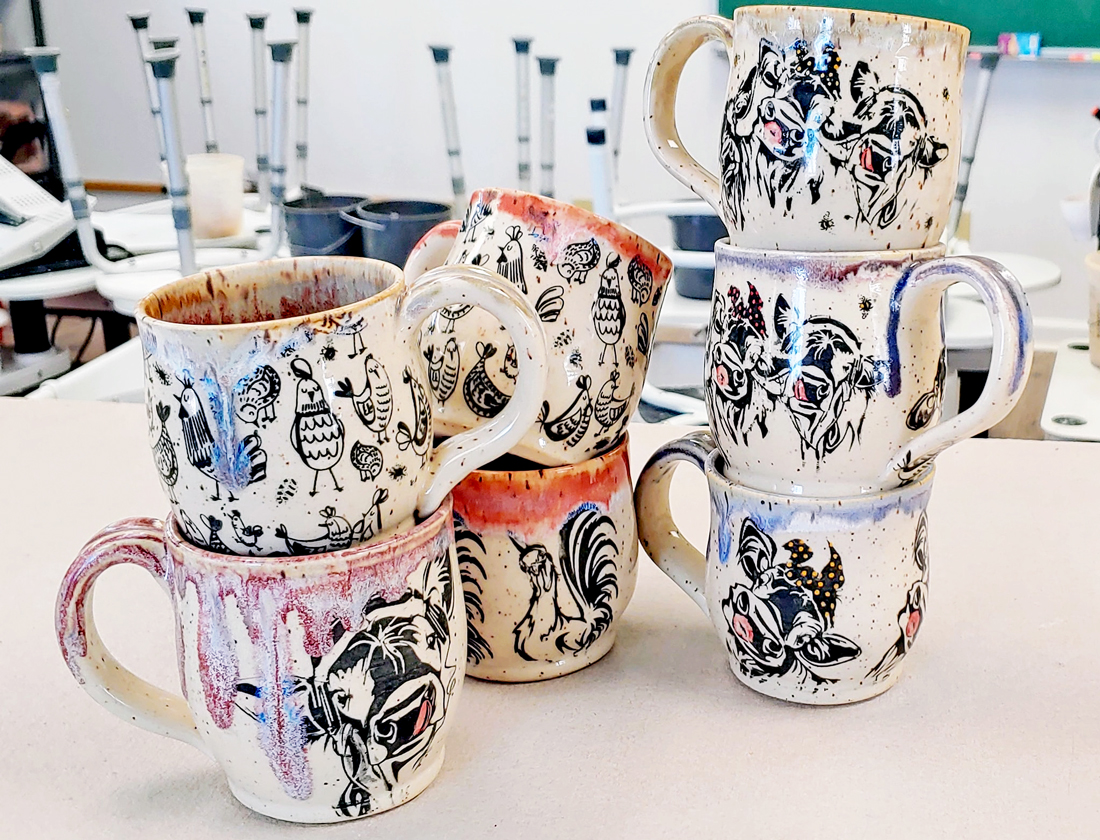 2) Sell Your Crafts On Your Website
Another option for selling crafts is to create an online shop and sell directly on your website. The upside of doing it this way is you don't have to pay any fees like you have to with Etsy and Amazon Handmade. Websites like Shopify and Wix make it easier than ever to build an eCommerce website. Tamara used Wix to build the Silver Sage Ceramics website where she sells her clay mugs that she screen prints with Ikonart (pictured above).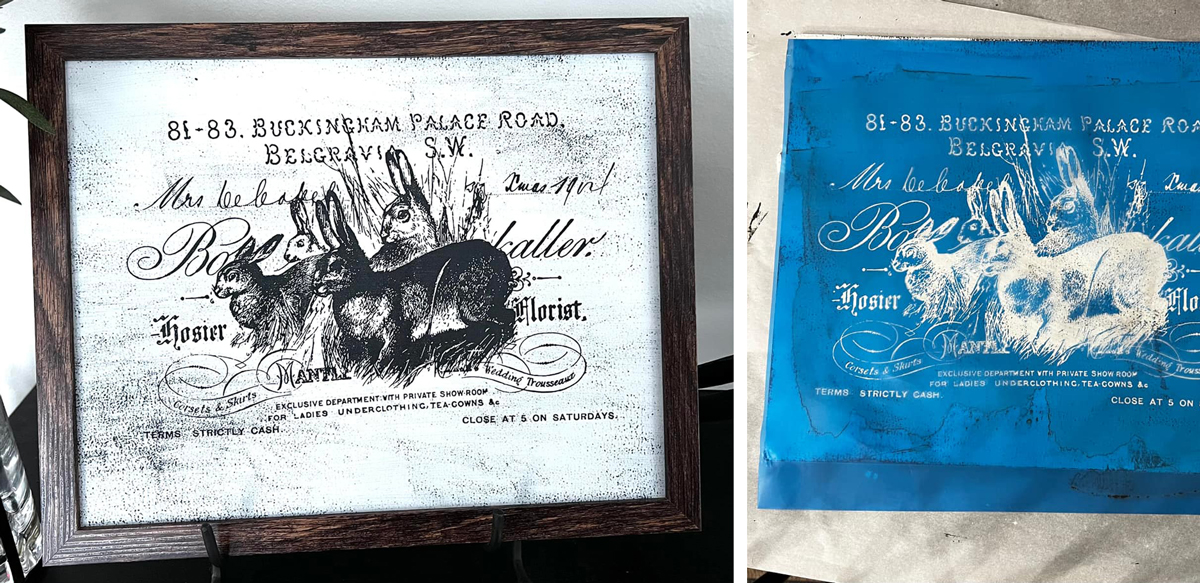 3) Sell Your Crafts on Etsy
Etsy is a great place to sell your handmade crafts because so many people looking for handmade products already shop there. There is a bit of a learning curve to be successful and Etsy does take a small commission, but the exposure to a wide audience may be worth it. Just make sure your crafts are unique so you stand out amongst all the other crafters. Kathe sells her detailed vintage Ikonart signs, like the one pictured above, on her Simply Farmhouse Press Etsy shop.
4) Sell Your Crafts on Facebook
There are three ways to sell on Facebook. You can sell your craft products locally on Facebook Marketplace, you can integrate your eCommerce website with your Facebook page, or you can use Facebook Shop to sell directly from Facebook.
5) Sell Your Crafts on Instagram
Instagram Shopping allows you to tag your products in your Instagram posts so that customers can buy directly in Instagram. This is a great option if you have strong product photography and don't want to setup a website.
6) Sell Your Crafts on Amazon Handmade
Amazon started Handmade so their customers could have a trusted place to find handcrafted items. They have an artisan application and audit process to ensure genuinely handcrafted goods. Amazon Handmade is another option to sell your crafts without starting your own eCommerce website.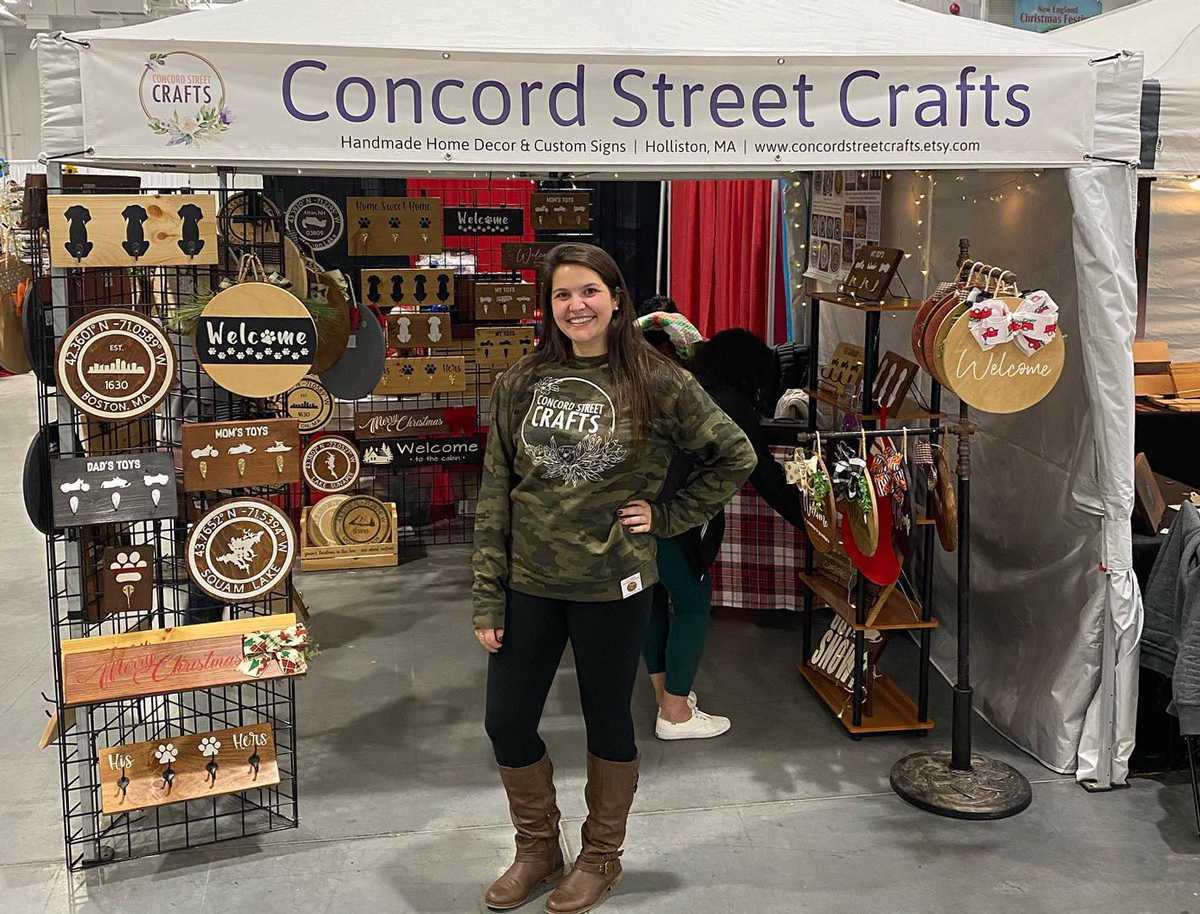 7) Sell Your Crafts at Local Craft Fairs
If you prefer to interact with your customers face-to-face then hitting up local craft fairs, craft tradeshows, and craft events might be the perfect fit for you. This takes a little more work with building inventory and setting up a craft booth but it is a great way to showcase your crafts to the community. Make sure to bring business cards to hand out for people that are interested in your products but not ready to purchase yet.
---
So now that you HOW to use Ikonart to make money, WHAT Ikonart craft products to make, and WHERE to sell you craft products, it is time to start making money with Ikonart!
If you have any questions about the Ikonart Custom Stencil Kit, our line of reusable silkscreen stencil films, or our stencil making accessories please contact us or join our Ikonart Crafters Group on Facebook for additional tips, support, and crafting inspiration.