Cheri Bandt, CEO of The Bandt Life, originally purchased the Ikonart Custom Stencil Kit in May of 2019. At that time she was busy running her brick and mortar DIY workshop studio, Said Your Way Studio. We loved watching all the crafty video tutorials Cheri would film using the Ikonart Kit in her studio, but it wasn't meant to last. Here is Cheri's story about closing her studio, selling all her craft supplies, and eventually finding her way back to Ikonart.
---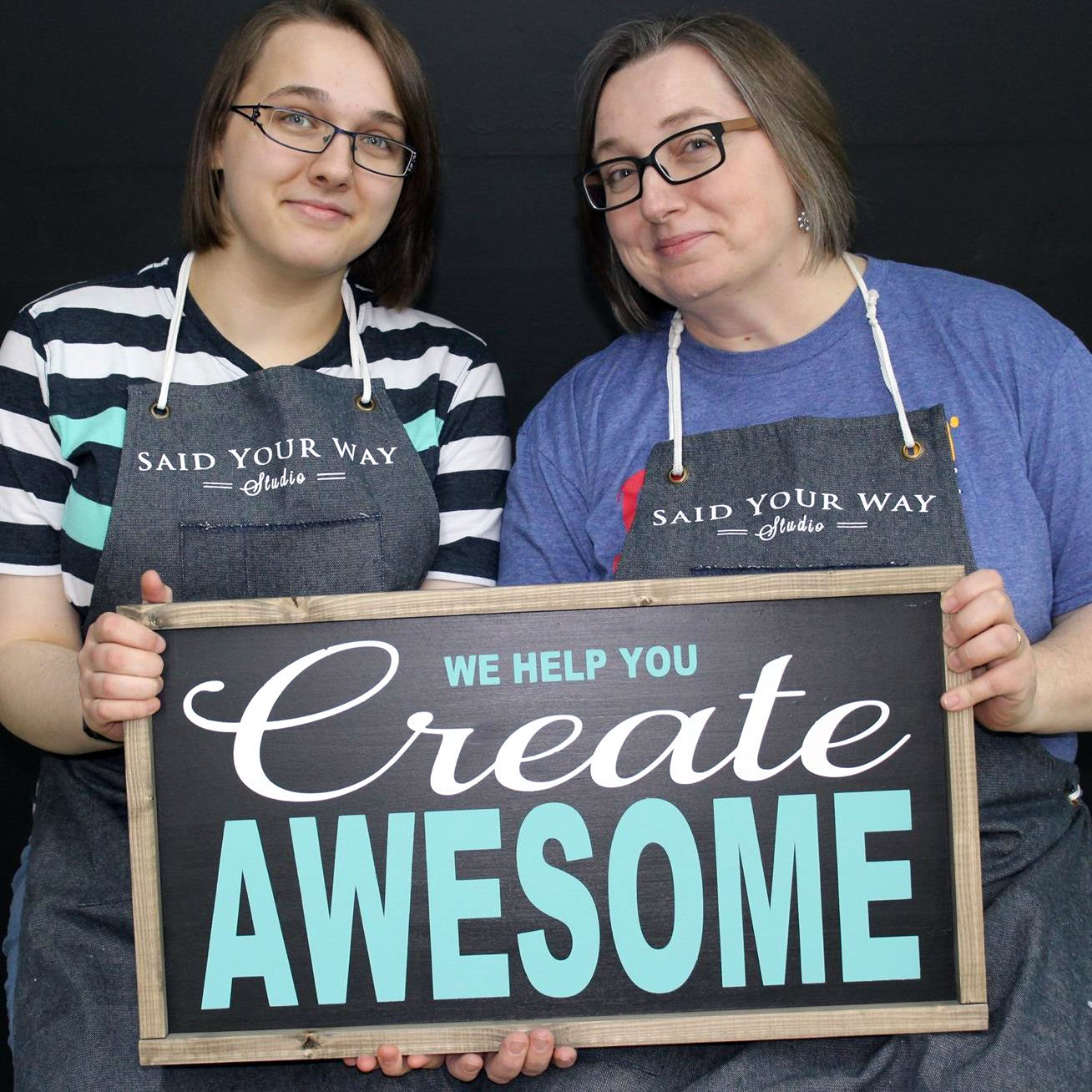 That Moment When You Sell All Your Craft Supplies
In the fall of 2019 my husband decided to take a new job in Michigan. This meant closing my DIY workshop business that I had established in Indiana and moving our family of nine 225 miles north. Believe it or not, I was excited! We found a beautiful little cabin five minutes from the lake and decided to try our hand at minimal living. Nine people in 1,000 square feet. What an adventure!
I must admit, I was a bit burned out from running a brick and mortar business. I had sold off almost everything when we moved, including all my craft supplies. Even my Ikonart Stencil Maker. I know... crazy, right? I really thought I was done with crafting and couldn't wait to find a new hobby living in our little new home.
---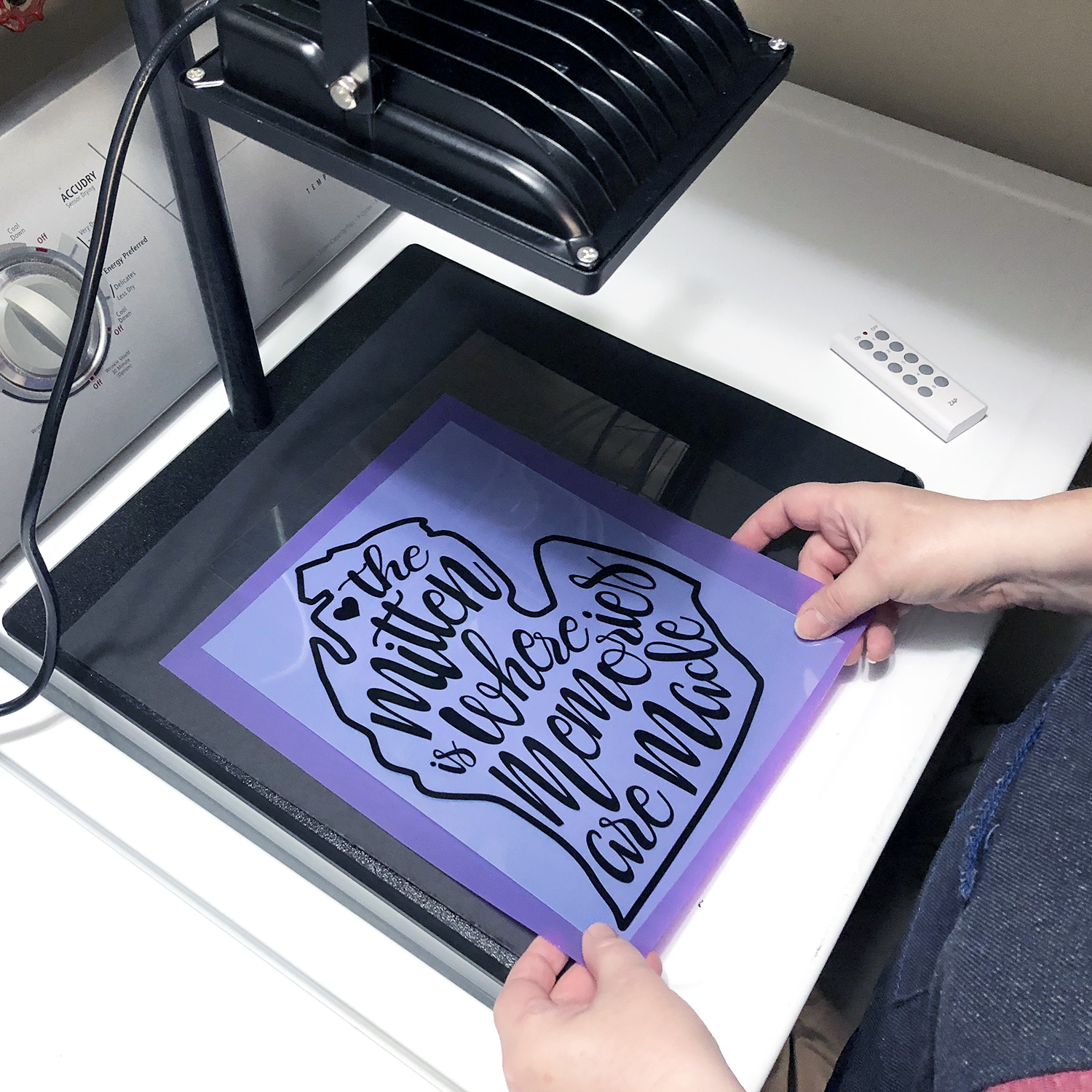 Crafting in a Small Space
After we moved I needed something to focus on to keep my mind off all the insanity in the world, and I also needed to make some extra money. But what's a girl to do? Finding a new hobby in my new space wasn't as easy as I thought it would be. I told my husband, "I need to do what I know." And what I know is crafting, making and painting.
But how in such a small space? I had sold all my crafting supplies and didn't have the space to build up another large craft stash. I finally found my answer in the Ikonart Stencil Maker. It's simple to use and I don't need a lot of room to make my crafting magic happen. I just need a computer, a printer, and a place to wash out the stencils (aka my kitchen sink).
So I got myself another Ikonart Kit and now I am able to make a variety of projects with just this one tool, which means I can get my craft on without getting bored. Yes, I admit it. As a creative I tend to get bored easily and move on to the next glittery thing that catches my attention. Anyone else? But with the Ikonart Stencil Maker, I am set!
---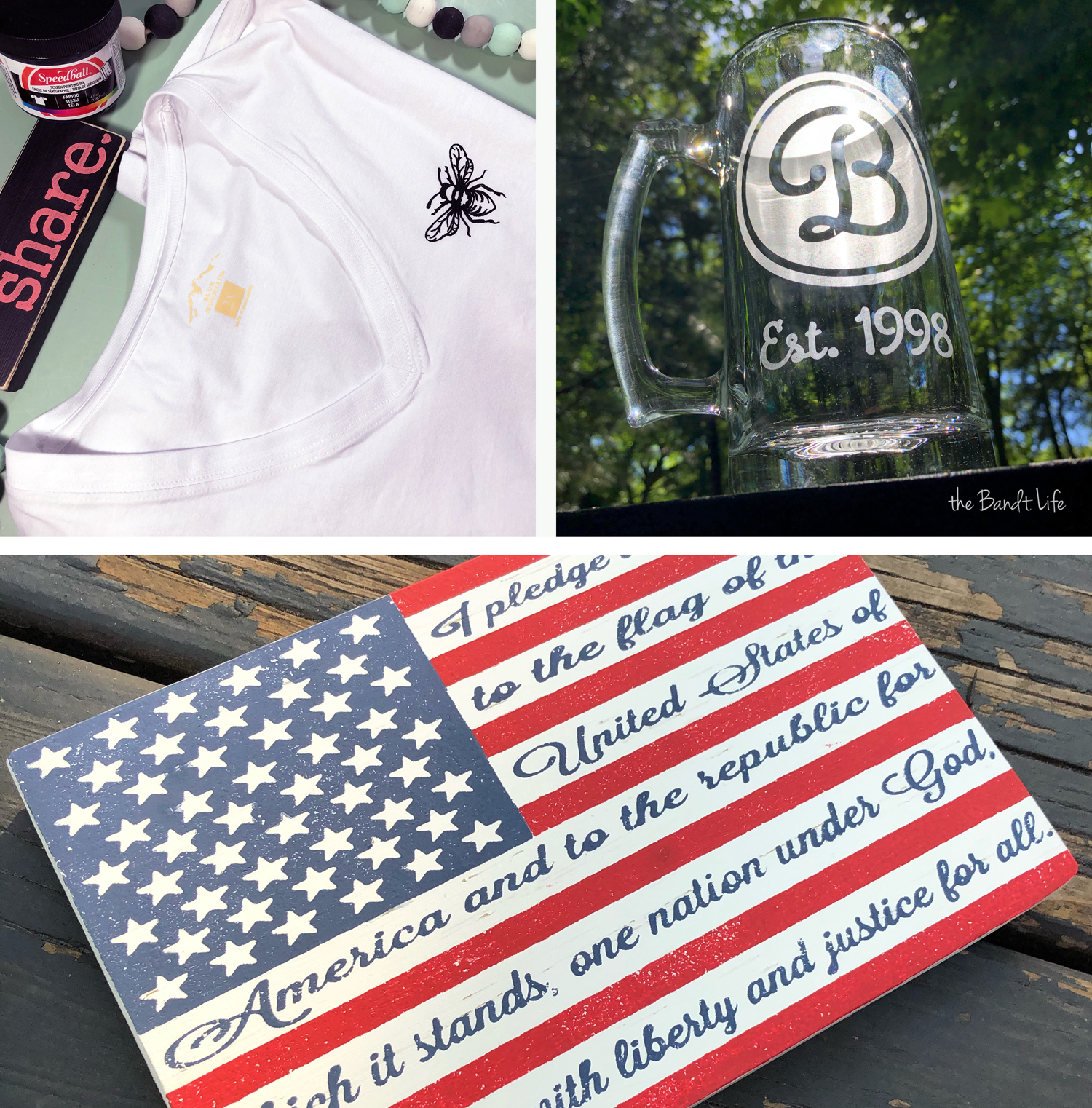 Make Money with Crafting
Since hopping back into the world of crafting I am just overjoyed with all the projects I can create with the stencils that I make using my Ikonart Kit. I am able to use so many different mediums with these stencils including paint (shown above on the flag), chalk paste, screen printing ink (shown above on the shirt), etching cream (shown above on the glass mug) and even foil adhesive! And now with the option of the Ikonart Textile Stencil Film (which I use on pretty much everything, not just fabric) the craft possibilities are endless.
I currently make and sell custom Ikonart stencils for other DIY'ers and you could too! Need a custom gift for an upcoming event? You can do it! Want to be able to make custom stencils to make signs? You can do it! Want to start a side gig or a full-blown creative business? You can do that too!
Also, I would be remiss if I did not mention the excellent customer service that you receive with Ikonart. The Ikonart team is amazing and supportive and always there to answer any questions you have. They are like a creative family cheer squad and they are truly invested in helping others be successful.
So if you're in need of some craft therapy, want to start your own creative business or just want a new hobby to do in your down time, then I 100% recommend the Ikonart Stencil Maker.
Abraham Lincoln said, "The best way to predict your future is to create it," and with the Ikonart Stencil Maker, you can!
Now go bcrafty!
xoxo
Cheri Bandt
The Bandt Life, CEO
Facebook: @TheBandtLife
Instagram: @thebandtlife
YouTube: The Bandt Life
All photos courtesy of The Bandt Life
---