Crafting can get expensive. There are just so many fun tools and techniques to try! So it makes sense to turn your money-sucking hobby into a money-making craft adventure and the Ikonart Custom Stencil Kit is here to help.
But how can you make money with Ikonart? That is what we are here to answer today. There are so many different ways you can use Ikonart to make money. It may feel overwhelming to get started, but just take it one step at a time.
In this post we are going to cover six different ways HOW you can make money with Ikonart. Make sure to check out the other two blog posts in this series to find out WHAT crafts to make and WHERE to sell them.
> 25 Ikonart Crafts You Can Sell To Make Money
> 7 Places to Sell Your Ikonart Crafts
---
How To Make Money With Ikonart Stencils
When it comes to making money from your crafting hobby, the first thing you have to decide is HOW you want to make money. Do you love teaching and being in front of the camera? Do you enjoy crafting and making finished products? Would you rather sell the supplies for other people to make their own crafts? No matter what your crafting passion is, there is a way to turn it into dollar bills.
Of course you can always sell your handmade crafts directly to your customers, but that is not the only way to make money with Ikonart. Here are six alternative ways to make a profit with Ikonart that go beyond selling your individual crafts.

1) Sell Imaged Stencils
You don't have to have a fully stocked craft room in order to start making money with the Ikonart Custom Stencil Kit. You can sell pre-imaged and/or custom stencils to people who don't want to make their own. Head to our Custom Stencils page for examples of other Ikonart Crafters who are selling custom stencils. If you plan to make a lot of stencils then definitely check out our Buy In Bulk Program so you can keep your film costs down when ordering larger quantities of the Ikonart Stencil Film, Ikonart Textile Film, and Ikonart Printer Films.

2) Host An Ikonart Paint Party
If you enjoy planning and hosting parties, get your friends together for a paint party! There are endless possibilities for amazing craft projects that can be done in a large group. This is perfect for birthday parties, bachelorette parties, family reunions, and girls night out. Let your imagination run wild! Check out the comments on this post in our Ikonart Crafters Group for tips from Tina on hosting an Ikonart Paint Party.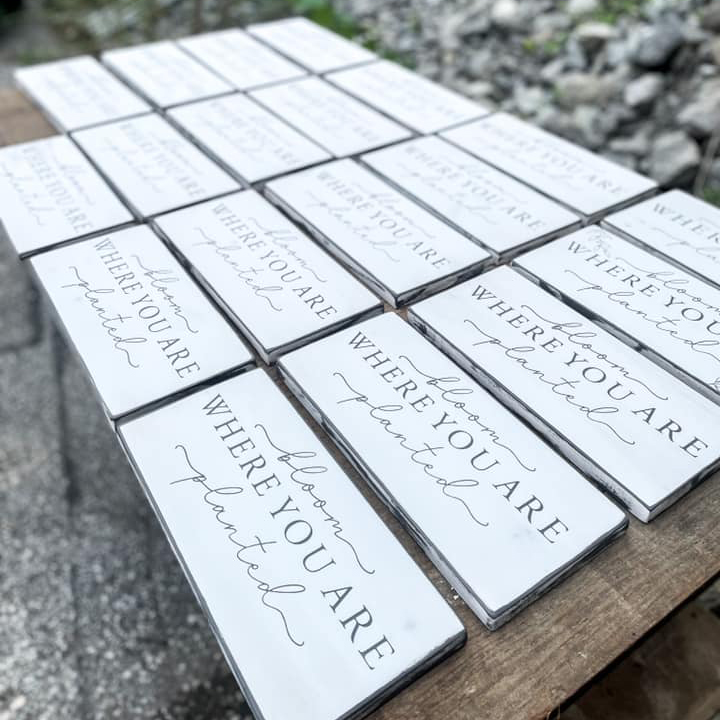 3) Teach People How To Use Ikonart - Become An Affiliate
If you prefer to teach people how to craft and you already have a craft following on social media, the Ikonart Affiliate Program might be a good fit for you. You can teach people how to do artwork, how to make stencils, or how to craft with Ikonart. Every time someone purchases on our website using your affiliate code you will receive a commission. The more specific you can get in what you are teaching the more successful you will be (check out this blog post for more information on choosing a niche). Note: we have limited slots available for our affiliate program; please reach out to us to see if you qualify.
Here are three examples of our top affiliates and what they teach:
- Shine Designs Customs: Jessica is a master at using Ikonart to make wood signs and she teaches her followers exactly how she does it in her Shine Designs Facebook Group. She includes tips on doing multiple signs with one Ikonart stencil, base coating tips, how to do her signature dry brush edging (pictured above), and more.
- Silhouette School: Melissa has mastered Silhouette Studio, a free design program for adjusting artwork. She teaches her followers how to use this design program for Ikonart on the Silhouette School Blog.
- Pigskins & Pigtails: Jennifer's main area of expertise is screen printing with vinyl, but she also uses Ikonart to showcase projects that would be difficult to weed or screen print with her usual vinyl technique. You can watch her tutorials on Instagram or visit the Pigskins & Pigtails blog.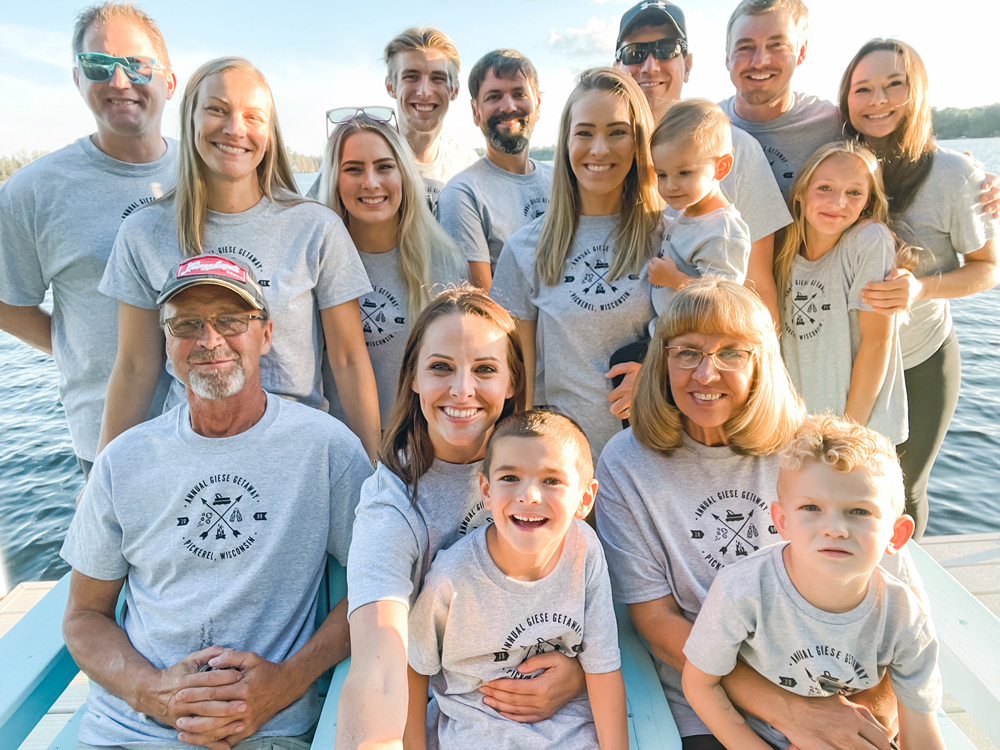 4) Make Projects for Friends & Family
If all you want to do is cover the cost of your Ikonart Kit and supplies, make projects for friends and family! Sell to friends and family at a discount to make a little extra money while perfecting your craft. Even if you don't sell your projects, you can save money when giving gifts by not having to buy from someone else. I made DIY shirts for my family reunion last year (pictured above) with just one Ikonart stencil. My Ikonart Kit pretty much paid for itself with just that one project!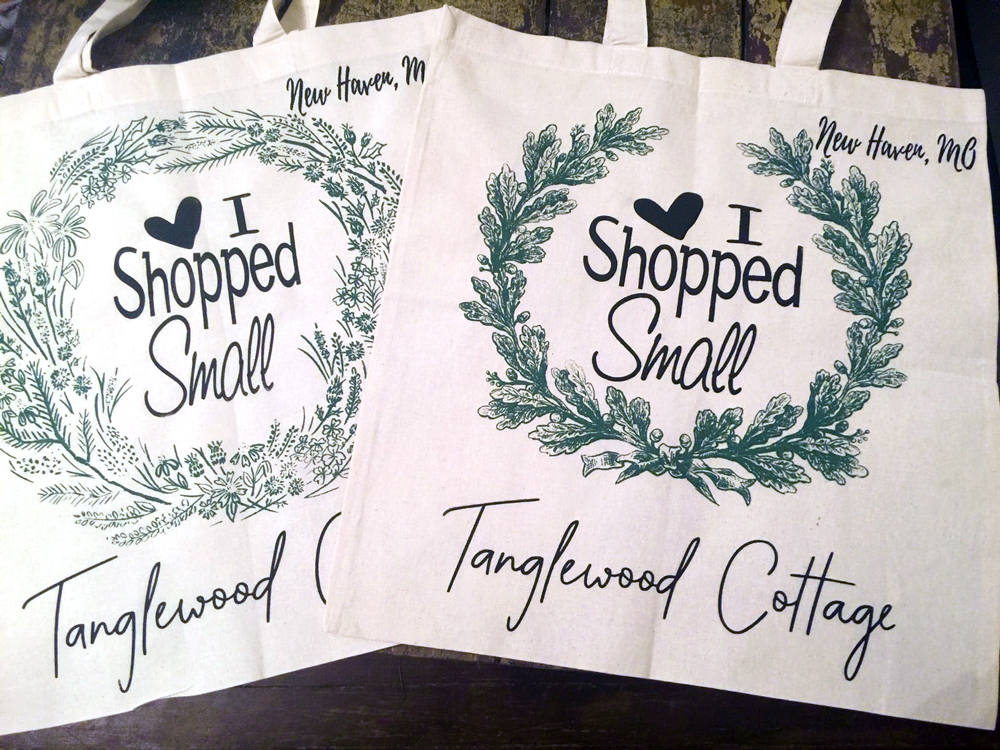 5) Make Your Own Company Merch
If you own a small business you can turn your logo into a reusable stencil using Ikonart and then add your logo to shirts, sweatshirts, tote bags, mugs, and more. You can then sell that company merchandise to make money for your small business and it will be a lot less expensive than if you had to buy the merch from another company and resell it. The Little Red Hen and Tanglewood Cottage both used Ikonart to make custom tote bags for their small businesses and got a lot of great feedback on them. Sometimes it's the little touches that make the biggest difference.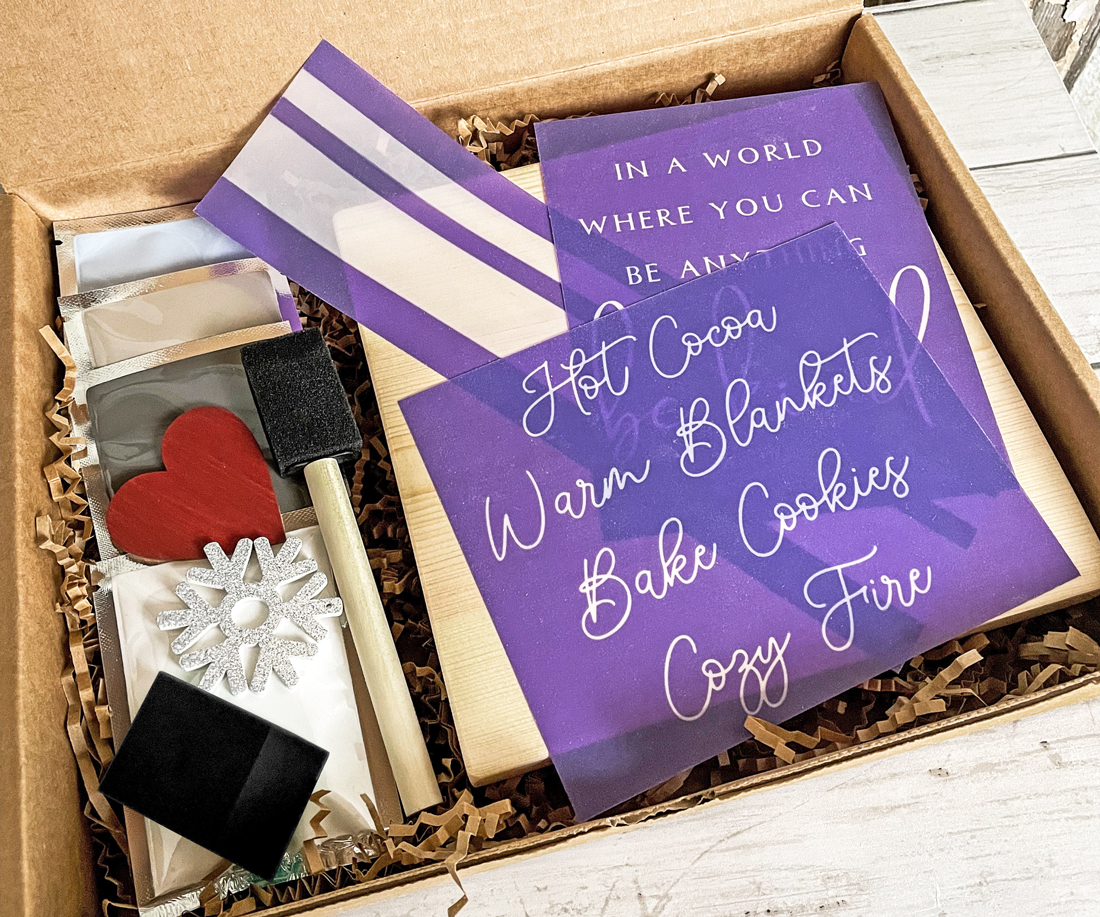 6) Subscription Craft Box or DIY Craft Kits
If you are able to put a little more upfront cost into your money-making crafting adventure then craft kits might be for you. Assemble a craft kit that has everything needed to make a craft project, including the Ikonart stencil, surface, paint, squeegee and instructions. Sell them as a monthly subscription craft box or sell them individually as a DIY craft kit. Here is a Hello Spring craft kit example from Farmhouse Comfort Rustic Home Decor and another craft kit example from Renée.
---
So now that you have decided HOW you want to make money, it is time to decide on WHAT crafts you want to make. There are soooo many possibilities with Ikonart. We have put together a list of our top 25 favorite ways to make money with Ikonart. And as a bonus we included 7 examples of companies who have found their crafting niche and are making money selling their crafts.
If you have any questions about the Ikonart Custom Stencil Kit, our line of reusable silkscreen stencil films, or our stencil making accessories please contact us or join our Ikonart Crafters Group on Facebook for additional tips, support, and crafting inspiration.