Thanksgiving is all about giving thanks for the blessings in our life, but it's also about a table full of food, friends and family! We love a good tablescape and with the Ikonart Custom Stencil Kit you can make your Thanksgiving table one-of-a-kind.
Here is a roundup of Ikonart projects that would be perfect for your own Thanksgiving table, or each one would also make a great hostess gift if you are going somewhere else for Thanksgiving this year.
---
Set Your Thanksgiving Table With Ikonart
Use these six projects to spruce up your Thanksgiving table. We included a video link for each project. Some of the videos are on YouTube and some are posted in our Ikonart Crafters Group on Facebook. You will need to join our group first to watch those videos.
---
1. Screen Printed Tea Towels with Ikonart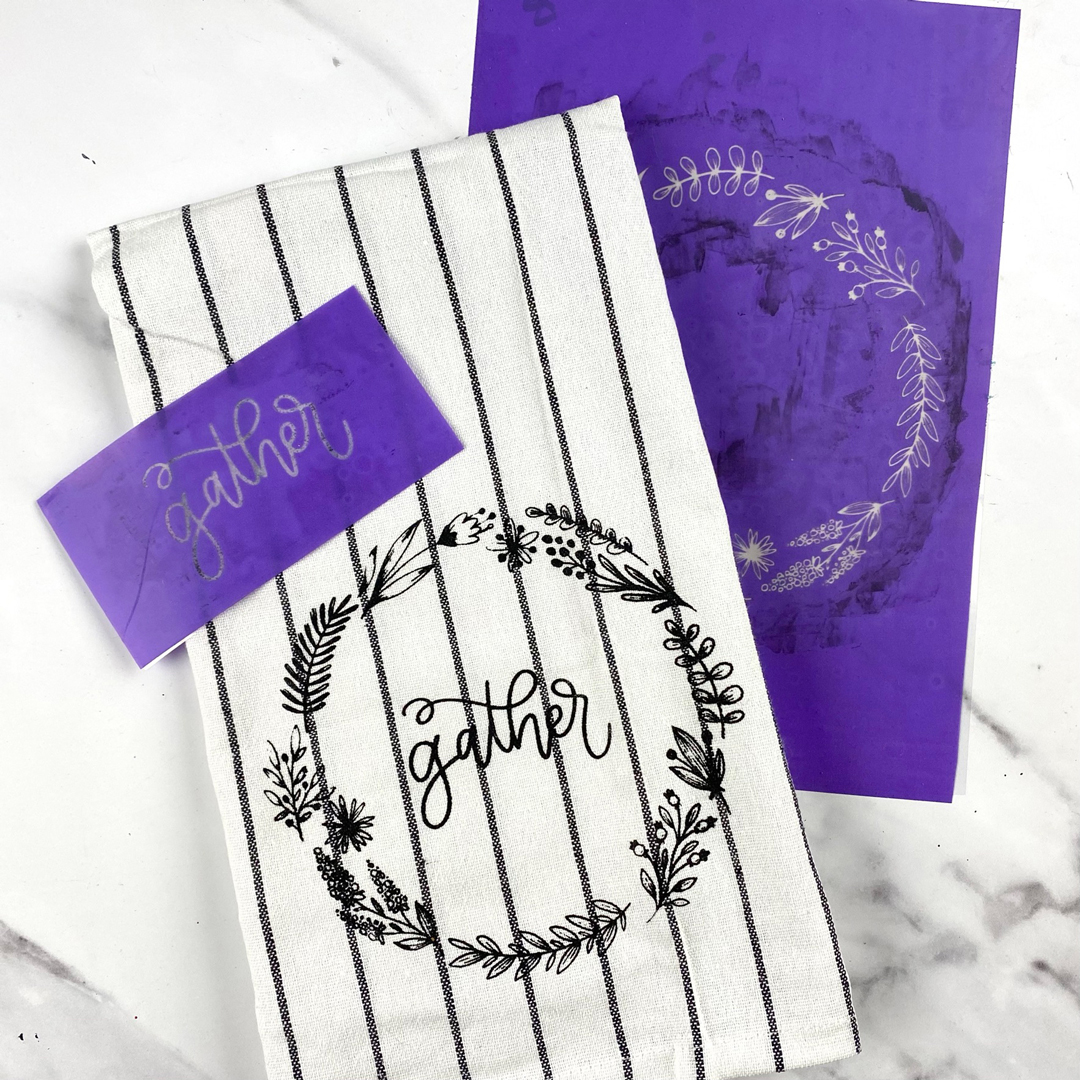 For these Thanksgiving tea towels first we made our stencils using the free Grateful Thankful Blessed SVG and our Ikonart Stencil Making Kit, then we used the Textile Add-on Bundle to screen print the towels. We prefer the black silicone squeegee that comes in the bundle for screen printing on fabric, and the tacky mat holds our towels in place when screen printing.
>> Watch FB Video: Screen Printed Thanksgiving Tea Towels
---
2. Custom Placemats for your Thanksgiving Table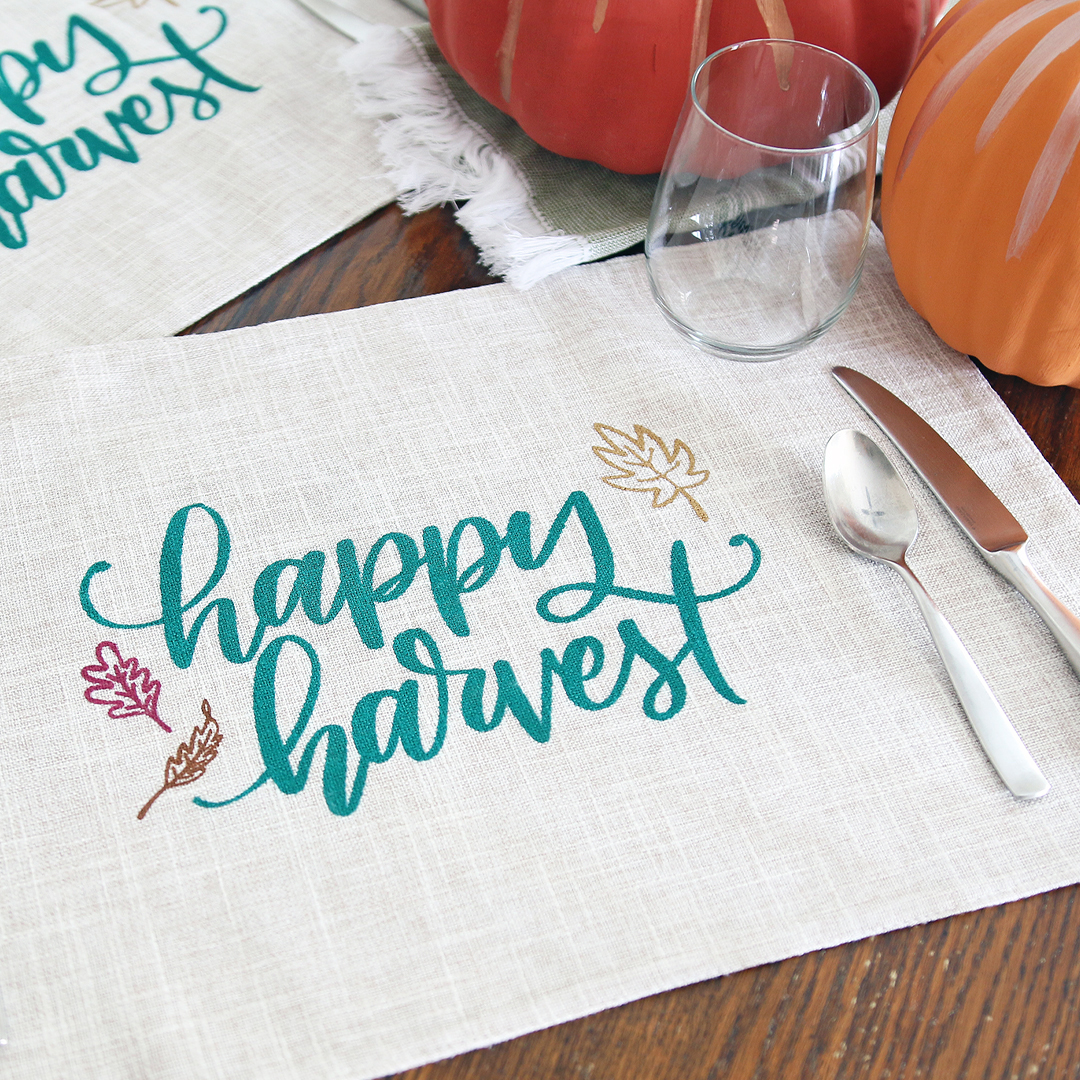 For these Happy Harvest placemats we screen printed multiples in a row without washing out our Ikonart stencil. We used our free Happy Harvest Leaves SVG and a multi-surface paint, but you could also use Speedball Fabric Screen Printing Ink. Mix your own custom colors to match your personal style.
>> Watch YT Video: DIY Thanksgiving Placemats
---
3. Screen Printing on Cork Trivets for Thanksgiving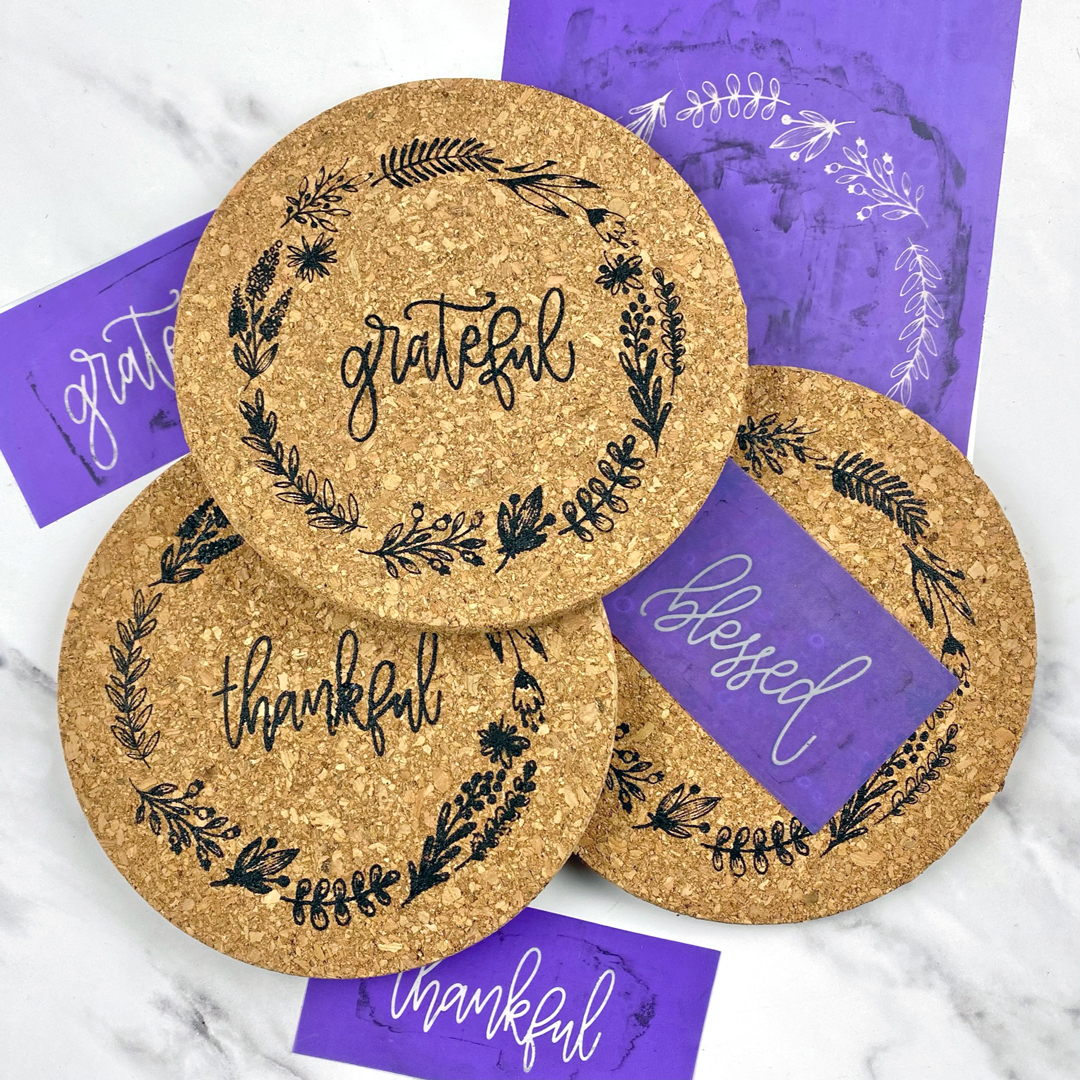 Yes, Ikonart stencils work on cork! We used Speedball Acrylic Screen Printing Ink for this project. Use these on your Thanksgiving table and the heat from your pans will heat set the ink. We used our free Grateful Thankful Blessed SVG, but you can use any design you want. A monogram or personalized Thanksgiving message would be perfect.
>> Watch FB Video: Custom Thanksgiving Cork Trivets
---
4. Custom Place Cards for Thanksgiving Tablescape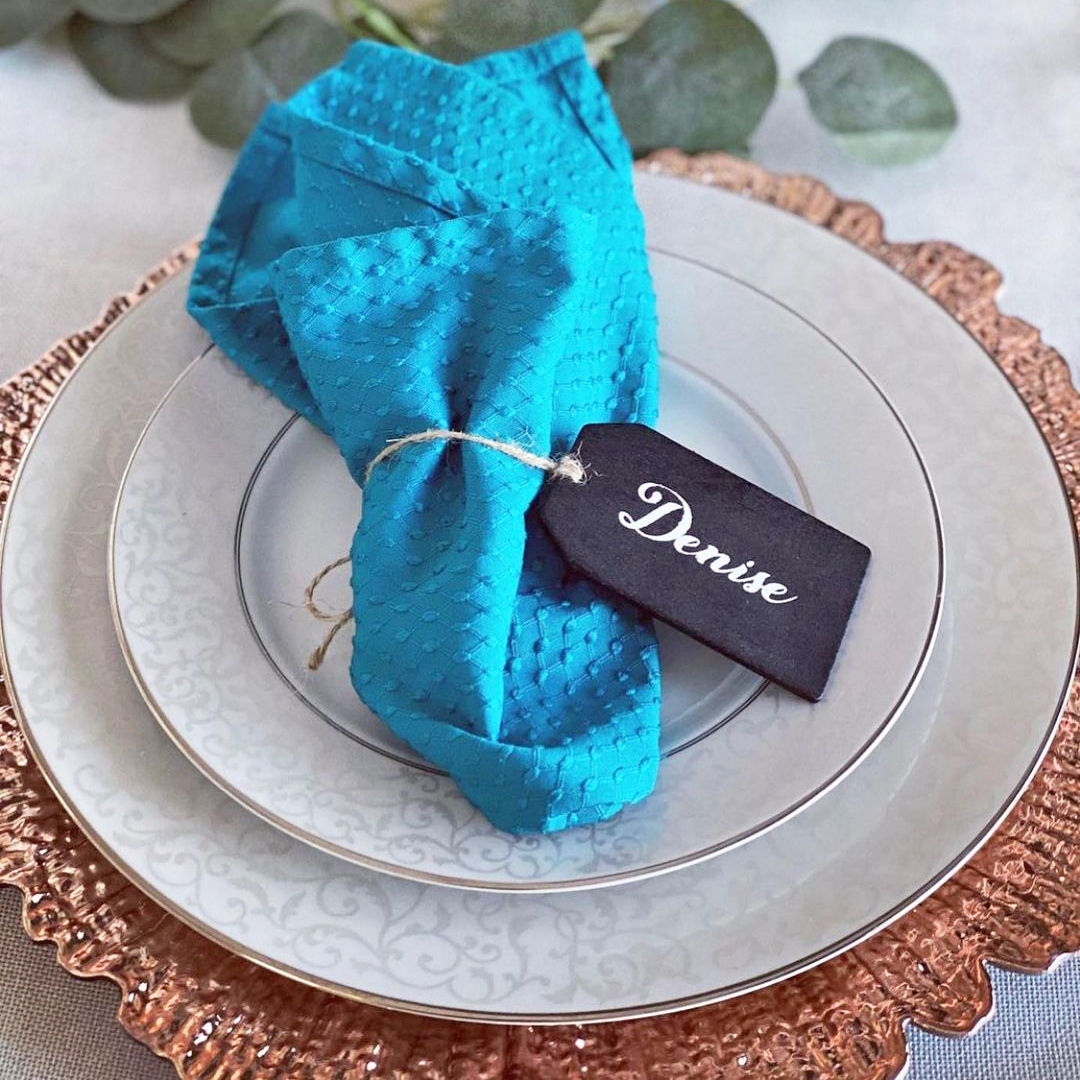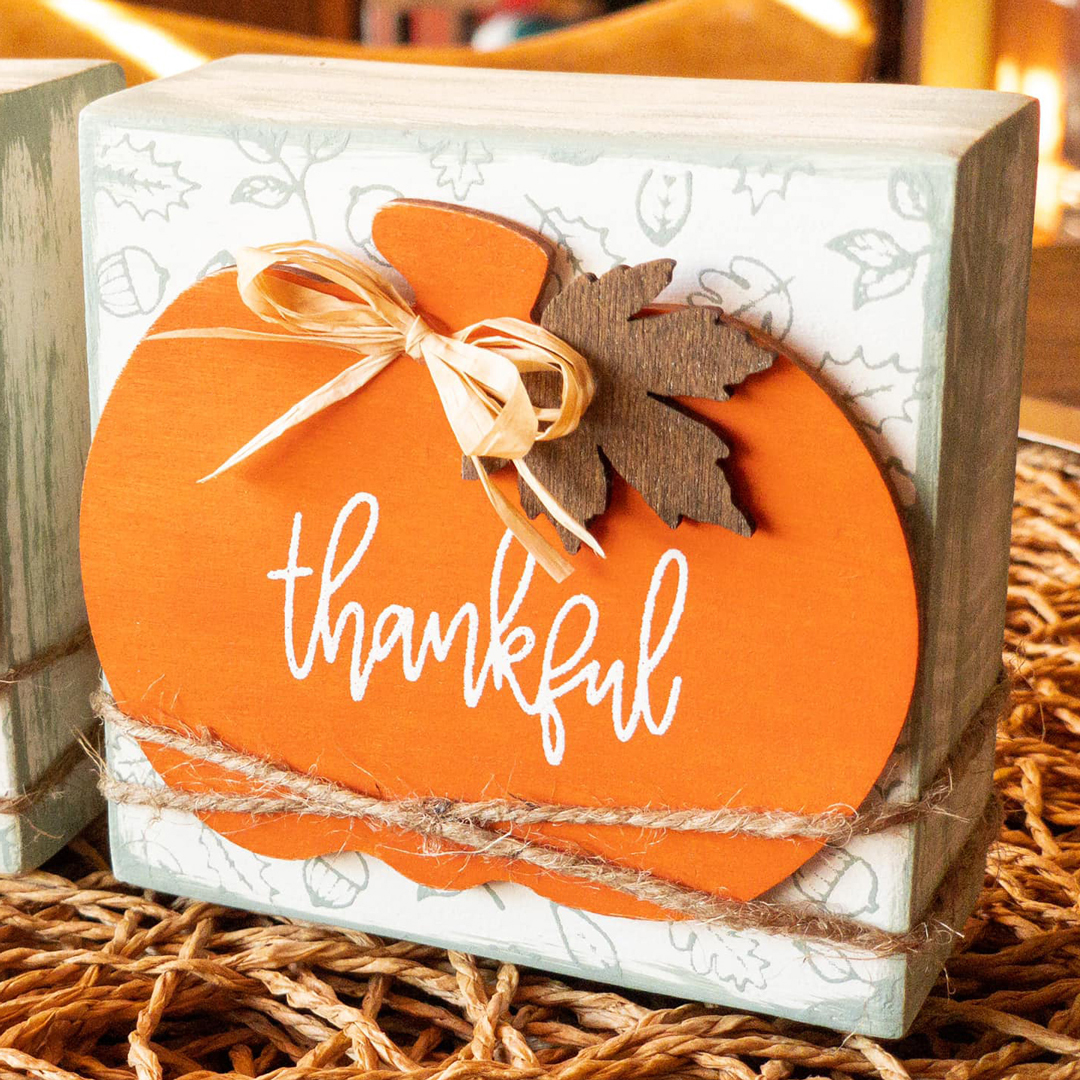 Make each table setting at your Thanksgiving table unique with a custom or personalized place card. If you don't love your handwriting you can turn each name into a small stencil like Denise with West Avenue Crafts did for her table setting (pictured above, top). Or you can make some adorable layered place cards like Evelyn White made using our free Grateful Thankful Blessed SVG (pictured above, bottom).
---
5. Etched Pie Plate for Thanksgiving using Ikonart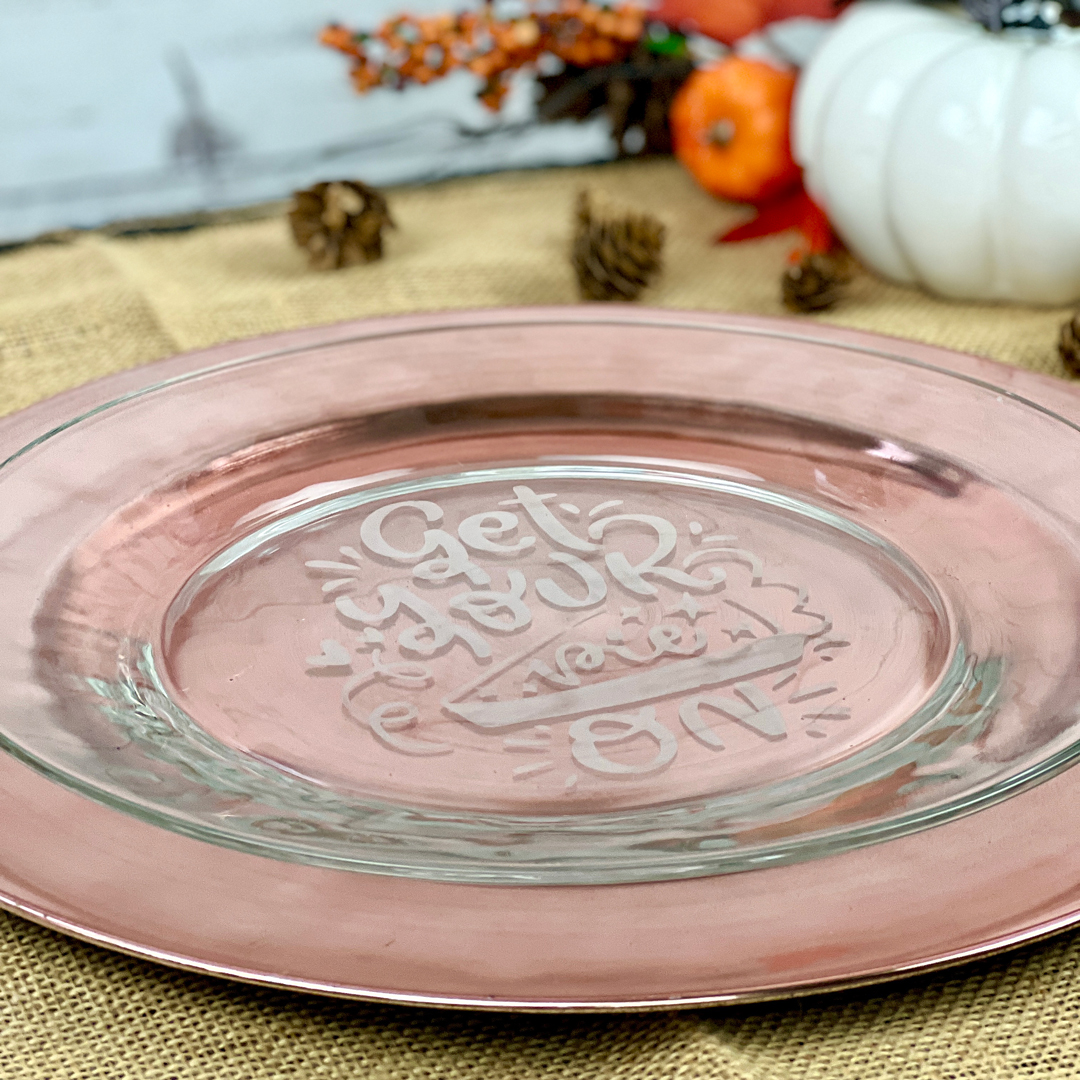 For this etched pie plate we made our Ikonart stencil backwards so we could etch on the back side of the plate. We used Etchall Etching Creme and the Get Your Pie On design from the Ikonart Design Shop on So Fontsy (use our monthly code to download one free design per month).
>> Watch FB Video: How To Etch A Glass Plate
---
6. Give Thanks Wood Burned Cutting Board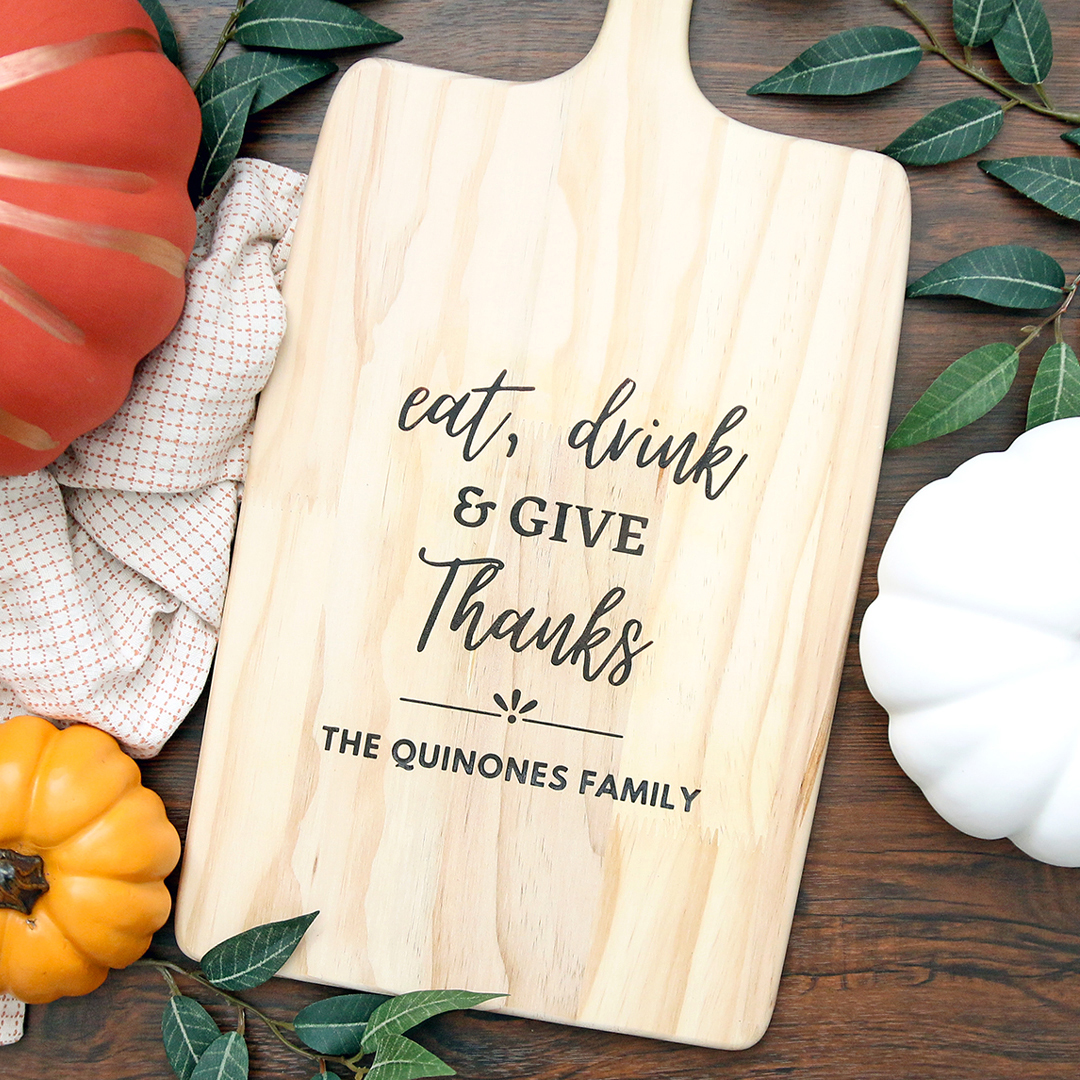 Your Thanksgiving table isn't complete without a custom wood burned cutting board. Make this for yourself or make one as the perfect personalized hostess gift. We used our free Eat Drink Give Thanks SVG along with Torch Paste to wood burn this cutting board. You can also rub on a cutting board oil, like Walrus Oil or mineral oil, after you wood burn to make it food safe.
>> Watch YT Video: How To Wood Burn A Thanksgiving Cutting Board
---
If you have any questions about how to make your own reusable adhesive stencils using the Ikonart Custom Stencil Kit, please contact us. You can also join the Ikonart Family in our Ikonart Crafters Facebook Group for more project ideas, tips, tricks and troubleshooting help.
---